Pokemon GO is undoubtedly the hottest game on Earth right now, and anyone who starts playing it gets hooked instantly. Even though who didn't use to play games on their smartphones are now walking down the streets looking for adorable Pokemon creatures. However, everything's not so good with the game, as it is buggy in its initial stage and has got issues of its own.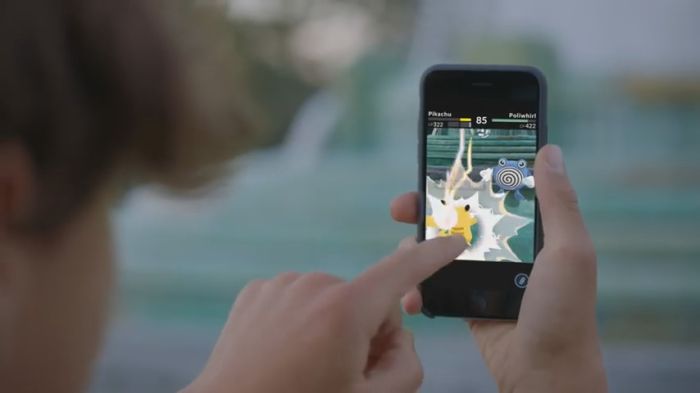 In a previous guide, we had covered the common Pokemon GO errors and solutions. Today, we are going to talk about the crashing issues and server problems that iPhone users are experiencing while playing Pokemon GO. Many users are having problems with the game, like fast battery drain, sudden freezing of the game, and similar problems.
Thankfully, the guys at iGeeksBlog have found out some handy tricks and fixes that will help you stay away from the Pokemon GO crashes on iPhone and other issues you might be having with the game.
How to Fix Pokemon Go Crashing Issues on iPhone
1. Leave It Alone: It may sound silly, but leaving the app alone for some time solves the problem. If the game has frozen or crashed, leave the app by pressing the home button. Then open any other app and fool around for some time. Then double-press the Home button of the iPhone to go to the multitasking screen and swipe to Pokemon GO card. Tap to open it and it should work just fine.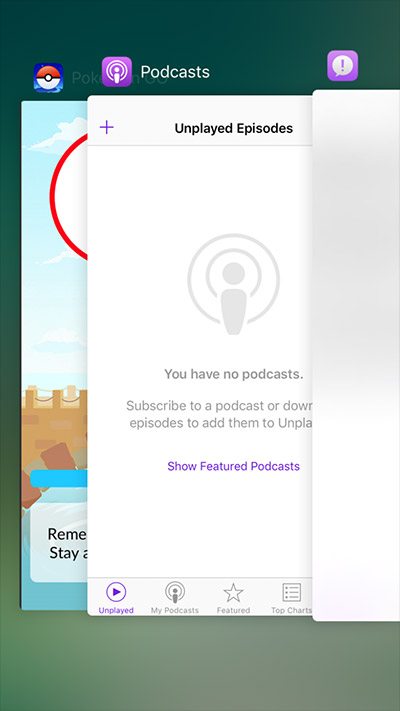 2. Force Close the Game: If Pokemon GO is crashing again and again or if it brings up the bug or reboot report, then force quit the game and launch it again. This will help you fix the issue. If you are currently in a gym fight and the game crashes, all the damage done to the Pokemon will be reset. To force close Pokemon GO, open the multitasking screen by double-pressing the Home button and then swipe up on the Pokemon GO card.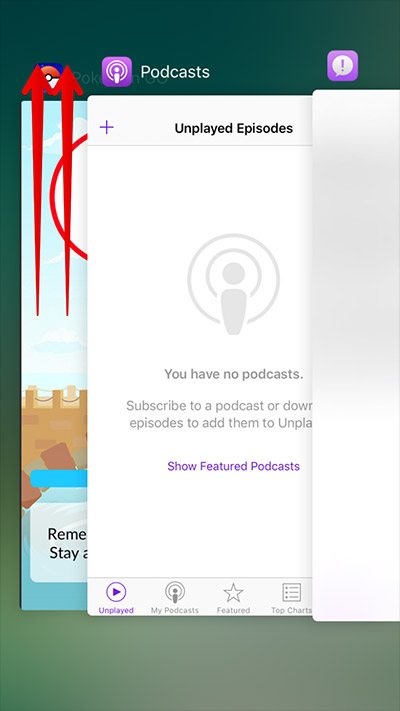 How to Fix Pokemon GO Server Error on iPhone
3. Force Quit and Sign in Again: While logging into your Pokemon GO account, if you get an error message saying Our servers are experiencing issues, the problem may be with the server getting loaded. In such cases, wait for some time and then try signing in again. You can also force quit the game and then open it again to try logging in.
4. Delete and Install Again: This is a well-known way of fixing crashing issues in apps. Press and hold on the Pokemon GO app icon. Then tap the "X" symbol over it and select the "Delete" option. Then go to the App Store and download Pokemon GO again.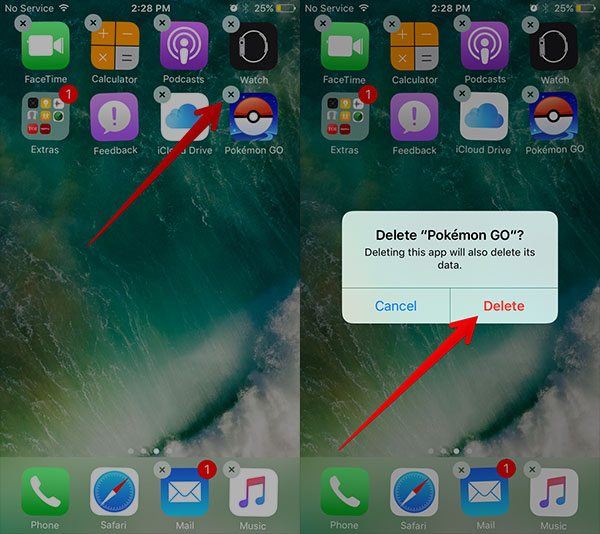 5. Reset Settings: If nothing works, you can reset all settings in your iPhone and it may solve your headache. Go to Settings > General > Reset. Then tap on Reset All Settings twice to confirm. Enter your passcode if asked to.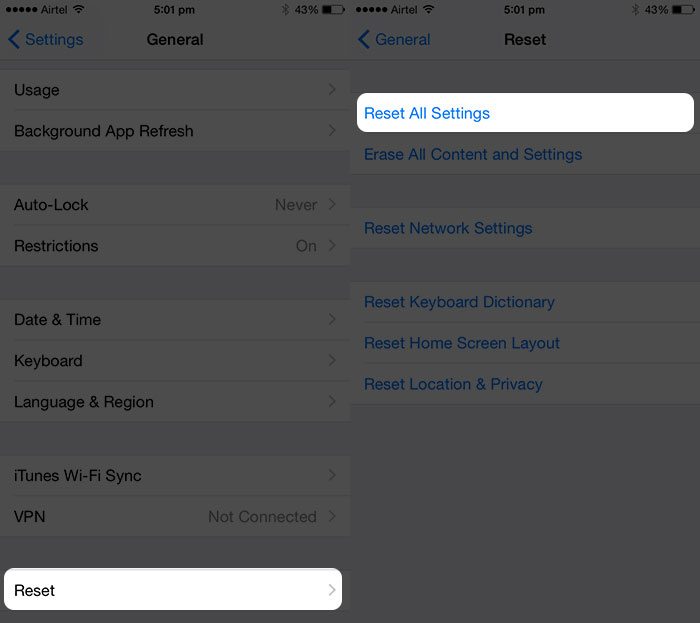 If your issues do not get solved even after trying all these solutions, you must know that the app is still pretty new and will be improved with upcoming updates. Till then, you can report bugs on the developer Niantic's web page.