New Pokemon GO update is now available for Android devices. If you are looking for Pokemon GO APK, you are on the right page. Let's go through a brief introduction before you download Pokemon GO.
Who isn't familiar with the Pokemon GO? It's on almost every other Android smartphone in the world, but let's talk about it a little bit anyway. Pokemon GO is one of the most popular and well-received location-based free-to-play Augmented Reality video games by Niantic. It was initially started out by Niantic and Nintendo as a "The Pokemon Company" joint venture in July 2016. The game uses the device's GPS ability to locate, capture, train, and battle virtual creatures named as Pokemon. The Pokemon appears on screen as if they are at the same location in the real world as the players. This makes the game more and more exciting and challenging as you play it. Capturing the Pokemon via throwing the Pokeballs at them and training them is fun. Niantic keeps on adding more and more content to the game via several updates to the game every now and then.
Check Also: Games like Pokemon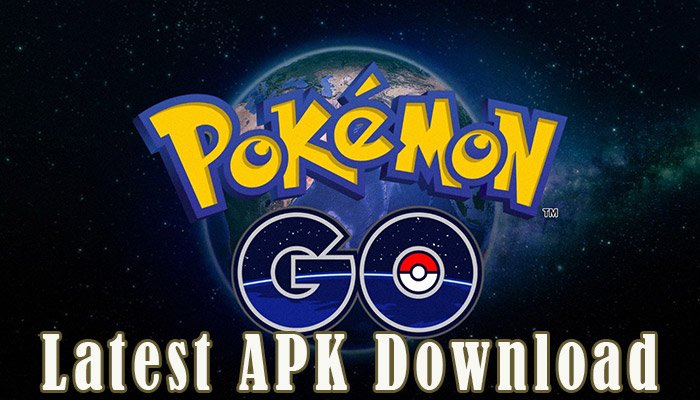 Along with the Pocket monster updates, Niantic also offers tons of other things via the updates as well. The new content includes several GUI tweaks, software enhancements, character releases, etc. If you are a Pokemon GO fan and you love playing this fantastic game, you might be waiting for the new Pokemon GO update. You can install latest Pokemon GO update directly from the Google Play Store. However, if you want Pokemon GO APK download file, we will provide you the safe download link.
Pokemon GO APK Download
The new Pokemon GO update has finally been out for Android after a brief pause. Likewise, the latest Pokemon GO APK for the game is also available now. The new Pokemon GO update goes by the version number 0.77.1 and it was released on October 8, 2017. Weighing in at 82.29 MB, the latest Pokemon GO APK file can be installed and played on Android smartphones having Android version 4.4 (KitKat) or later. The latest version of Pokemon GO update has brought in several bug fixes and improvements to the game. Following is the complete change-log for the new Pokemon GO update 0.77.1.
– A confirmation dialogue now appears when attempting to transfer costumed Pokémon.
– Costumed Pokémon can no longer be mass-transferred.
– Resolved a bug causing occasional network errors while battling in Gyms.
– Resolved a bug causing the Pokémon selected in the Raid Battle lobby to be reset after clicking the items button.
– Resolved a bug where some Curveballs weren't registering properly.
– Various bug fixes and performance updates.
Many times we receive queries regarding the smartphone brands compatibility for Pokemon GO game. Let us assure you that the game is compatible with all Android smartphones including Samsung Galaxy, Sony Xperia, HTC, Lenovo, Huawei, Xiaomi, OnePlus, LG, etc. In short, the APK file compatibility depends on the Android version you are using on your smartphone. If you have the Android device with compatible Android version (4.4 or later), you are good to go and download the APK.
If in case you've got an old device, you should definitely update the Android version software on it as most of the times if the app isn't working, that's because you have an outdated Android OS version.
Check Also: Games like Pokemon GO
You can download Pokemon GO APK from the table below for the last five updates. 
If you are getting any troubles in downloading or installing Pokemon GO APK on your Android smartphone, let us know in the comments below. You can also read how to install APK on Android.