Pokémon GO has been released yesterday and is now available to download for Android and iOS. Of course, the game is available in the Play Store in some certain regions only, but that can easily be bypassed by Pokemon GO APK Download. Thousands of users have already downloaded the game and are playing it, while many people seem to be having some issues. If you still struggling with installation, check out how to install Pokemon GO.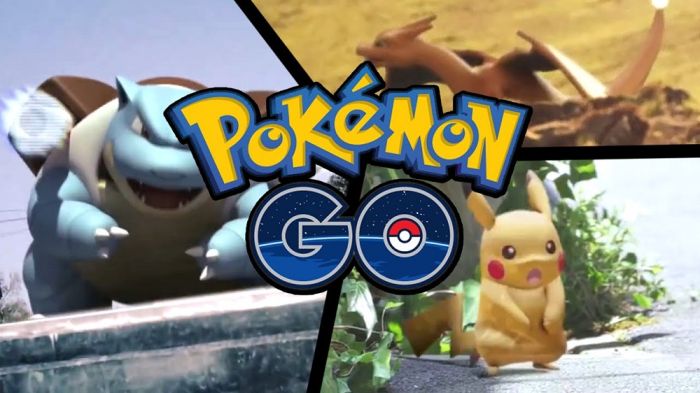 A lot of players have reported that Pokémon GO is not working on their smartphone. While many have been able to install the game, they are not able to launch it, and many are not able to install the game itself.  If you are having such issues, we will be outlining the possible reasons for the Pokémon GO issues and problems and will be telling you some fixes for it.
Pokemon GO Requirements and Compatible Android and iOS Devices
Before we tell you about the various Pokemon GO errors and solutions, you should check whether or not your Android or iOS device is compatible with Pokemon GO. The game is supported on Android 4.4+ devices up to Android 6.0.1.
If you are thinking why Pokemon GO not working on Android N phone, the new firmware is not yet supported and will be compatible with the game only after Android N is released officially. Also, Intel CPUs are not supported, so if your phone has an Intel processor, sorry, you might not be able to run the game.
As for iOS, you can install Pokemon GO on iPhone 5 and above devices running iOS 8 or later. Also, jailbroken iOS devices are not supported, so you need to be on stock iOS.
Pokemon GO App Not Installed and Other Errors With Solutions
Pokemon GO "App Not Installed" Error
When installing Pokemon GO APK, "app not installed" is a common error that many users have been reporting. This mostly happens when the APK file is corrupted or has not been downloaded properly. Make sure you download Pokemon GO APK from trusted sites only like APKPolice.com or APKMirror.com. Also, your device must have enough internal storage to install the app.
Battery Drain
A lot of users have reported that playing Pokemon GO for prolonged periods of time is causing their battery to drain out very quickly. It seems the game has got heavy power requirements. The developers are busy finding a solution for this problem and will release an incremental upgrade to fix the issue.
Distorted Audio
While playing the game, sometimes you may notice that the sound effects and music in Pokemon GO get delayed or distorted. It is more prominent when using Bluetooth audio device. This issue is being resolved by the developers.
"You already own this item" Error on Android
While buying PokeCoins from the Pokemon GO shop, if your device is unable to connect to the internet, you will get an error message saying "You already own this item". Just switch off your device and then power it on again to solve the problem.
Jittery or Inaccurate Location
You may sometimes notice that the location inside the game isn't accurate or is jittery or drifts away. While developers are working on improving the stability and accuracy of GPS in the game, you must make sure that the GPS/location is enabled and is currently on the high-accuracy mode. The accuracy of the GPS also depends on the signal strength and device.
'This item is not available in your country' Error
Go to your Google Wallet settings and make sure that your address is located in the proper country. You can also reach out to the support team of the Google Play Store. Alternatively, could try downloading Pokemon GO manually (region free).
Trainer Progress Resets to Level 1
If your trainer progress level drops to Level 1 temporarily, you may have created two separate Pokemon GO accounts by mistake- one using the Pokemon Trainer Club and one with Google. Log out from the Settings menu and then with your original account to solve this problem.
No Pokemon in Pokemon GO
This is a weird problem that is being reported by players outside the launch countries. The game was launched in a couple of countries including New Zealand and Australia, while people from other country were able to install the game using Pokemon GO APK.
However, in those other countries, players are now saying that they are not able to see any Pokemon on the map and it is completely empty. It is possible that the developers have blocked Pokemon from appearing on maps outside the launch countries. No checkpoints or Pokemon are spawning in the game, but you can still log-in and move around. We are still awaiting an official statement for this issue.
Unable to Take Gyms/Defeat Pokemon – Infinite 1 HP Bug
A new infinite 1 HP gym bug in Pokemon GO has been discovered that prevents users from defeating opponent gym trainers and winning gyms. During a battle, the health point of the opponent drops to one, and after that, the health point does not change even after several attacks. Either the opponent Pokemon will freeze and you will run out of time to defeat it, or your Pokemon will faint due to attacks from the enemy. No solution for this glitch has been found, but you can try restarting the game.
No PokeStops or Gyms on Map
According to a new report, players living in rural areas are unable to view Gyms or PokeStops in the Pokemon GO map. Only those who live in major cities do not have problems with the quantity of PokeStops, but players who live in the suburbs are having a severe shortage of PokeStops. As the game can't progress without PokeStops, the developer Niantic Lab is expected to add more Gyms and PokeStops soon to even the smaller areas and not just the big cities.
Pokemon GO Freezing Issues/Server Not Working
It was just yesterday when users all around the world started reporting that they were not able to play the game and it was freezing again and again. It was soon found that Pokemon GO servers had gone down. It happened either due to massive traffic overload or due to a DDOS attack claimed by a hacker group called PoodleCorp. Millions of players are unable to play the game. The developers of the game are resolving the server issues but do expect some jitters every now and then due to the massive response the game has received. We hope these problems soon come to an end.
So that's every Pokémon GO error and issue we know about right now. We'll update this post if more problems arise. Do comment about your unsolved problems below and we'll try to help you out.