Apple has launched the much-awaited iOS 10 beta version some days back, and you can now upgrade to iOS 10 from older version of iOS. The version comes up with unique features including improved Apple Music, Siri SDK, revamped messages and much more. The company has released the beta version for developers, so you need to be a member of the Apple Developers Program to test it unless the company releases the public beta version.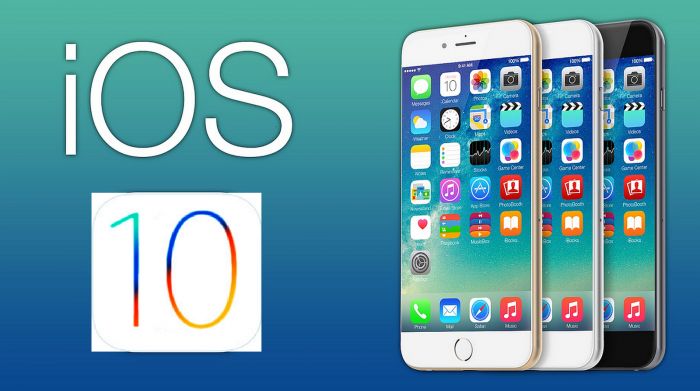 How to Upgrade to iOS 10
A few things to note:
As mentioned above, this beta version is available for developers right now. So, you will have to enroll in the Apple Developer Program to test it. The membership costs $99/year.
Take a backup of your iOS device to iCloud or iTunes then proceed further.
Upgrade to iOS 10 is available on limited devices. It is supported on iPhone 5 and higher versions. You should have iPod 6th generation. iPad mini 3, iPad mini 4, 3, 4, iPad Air, iPad Air 2, 9.7-inch iPad Pro, and 12.9-inch iPad pro.
You first need to assign your device for development and testing on the Developer Program.
Follow these steps to assign iPhone for development and testing, after which you can download iOS 10 beta and install it: –
Visit Apple's Developer Program website and register. Then, login to your account.
Click on certificates, identifiers and profiles.
Check for All under devices and click it.
You will see a "+" button at the right corner, click it. Add your device.
Enter the UDID of your iPhone device.
How to get UDID
Connect your iOS device with your desktop (Mac or Windows) and launch iTunes. Click on the iOS icon.
Click on the serial number, it will convert to UDID. Click and copy the UDID to your clipboard.
Again, visit the developer's website. Enter the device name and the UDID. Then, click on continue call-to-action button.
Check your details and click to register.
Then, click DONE. Your registration process successfully completed.
Install IOS beta using configuration profile
1)    You can download configuration Profile from the Developer download page.
2)    You can use the option to download configuration profile on your iPhone directly. Then, follow the instructions.
3)    iPhone users can download the configuration profile file on Mac and Windows. Email the file to an account associated with your iOS device. Check your mail, tap the configuration profile file and follow the instructions.
4)    Use Wi-Fi to connect the device to the internet.
5)    Open settings>General>software update.
6)    Tap Download and install.
7)    If you are using a passcode with the device then enter the password.
You should download Xcode 8 Beta
Download Xcode 8 Beta from the Apple's Developer website to install iOS 10.
The iOS version 10 is a beta version, and you may experience some bugs after upgrading to iOS 10. In case, you don't want to stay with the beta version, you can downgrade iOS 10 and switch to stable iOS 9.3.2 for the hassle-free experience. Don't forget to share what bugs you faced after iOS 10 upgrade.