iOS has recently released its iOS 10 beta 1, and a lot of people have upgraded their iOS devices to the latest version. If you have not upgraded, you might want to check "How to Upgrade to iOS 10". But as we already know, the first beta of any major firmware release is always unstable and buggy. This is why users have been experiencing various bugs and issues, and hence a lot of them want to downgrade iOS 10 to iOS 9.3.2.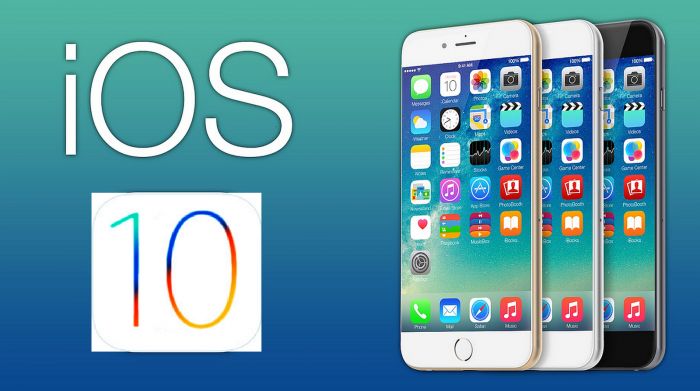 If you are on iOS 10 and want to downgrade to iOS 9.3.2 from iOS 10 beta 1, the process is very simple. Just follow the below-given tutorial. If you have not downloaded iOS 10 on your iPhone/iPad/iPod Touch yet, you can follow our iOS 10 beta 1 installation tutorial.
How to Downgrade iOS 10 to iOS 9.3.2
1. Go to https://ipsw.me/ with your computer.
2. Select your device, and then select the iOS version 9.3.2. Click on the download button. The iOS 9.3.2 IPSW firmware file weighs around 2GB.
3. Make sure your PC has the latest version of iTunes installed. Then, connect your iOS device to the desktop via USB and launch iTunes.
4. Click on the rectangle box that appears on the upper side of your iTunes window. Check the update or restore iPad/iPhone option.
5. Mac users need to hold the alt key and click on the update button, while Windows users need to hold shift key and press for updates.
6. You will see a window appear. Select the iOS 9.3.2 IPSW file you downloaded earlier.
7. A pop-up message will appear, "iTunes will update your iPod/iPhone/iPad to iOS 9.3.2 and will verify the update with Apple". Click the Update button to initiate the process.
8. After the update process is completed, your iOS device will reboot and you will be downgraded to iOS 9.3.2. You can now setup your device as new again and restore your data and settings from iTunes or iCloud.
If you find any issues while downgrade iOS 10, let us know in the comments below.