As smartphones become more powerful, battery issues continue to plague many users. Samsung has already paid a heavy price for Galaxy Note 7 battery explosions. It's important to take good care of battery to avoid unnecessary and untimely hassles. There are smartphones with batteries powerful enough to last one day of heavy usage. But iPhones and iPads have several known battery issues. Sometimes software update can bring down battery life (or improve it with bug fixes), other times an app you just installed could be draining out charge – it's quite difficult to narrow down the root cause. So it always helps to know some tips and tricks that help to prolong battery life. This post is all about tips to improve iOS 10 battery life on iPhone/iPad . Read on!
1. Turn Off Location Services
GPS is power hungry and can drain the battery very fast. Disabling location services can help you extend battery life. To disable location services, follow these steps –
Head to Settings -> Privacy
Tap on Location Services. You will see a toggle switch next to location services.
Toggle the switch off and tap on Turn Off at the bottom to confirm.
2. Disable Background App Refresh
When in the background, it does not mean that apps do not consume power. Apps continually need to be refreshed and turning off this can save battery. To disable background app refresh –
Head to Settings -> General.
Tap on Background App Refresh. Next to the background app refresh option, you will see a toggle switch.
Toggle the switch off.
3. Enable Low Power Mode
Smartphones are designed to operate in low power mode when performance is not very critical. Enabling low power mode can help extend battery life significantly by reducing power consumption. To enable low power mode –
Head to Settings -> Battery
Next to Low Power Mode option, you will see a toggle switch
Toggle this switch ON.
4. Disable Automatic Downloads
Automatic downloads tend to use up battery without you ever knowing it. If you don't want apps to get downloaded automatically, you can save battery by turning this feature off. To disable automatic downloads –
Head to Settings -> iTunes & App Store
Once under Automatic Downloads, toggle the switch off next to Apps, Books & Audiobooks, Updates and Music
5. Keep Brightness in Check
Screen display can consume a significant amount of battery. If the phone screen is ON at high levels of brightness for a longer duration of time, then battery drains faster. It's therefore, advisable to keep brightness at the minimum optimal level. To set optimal brightness –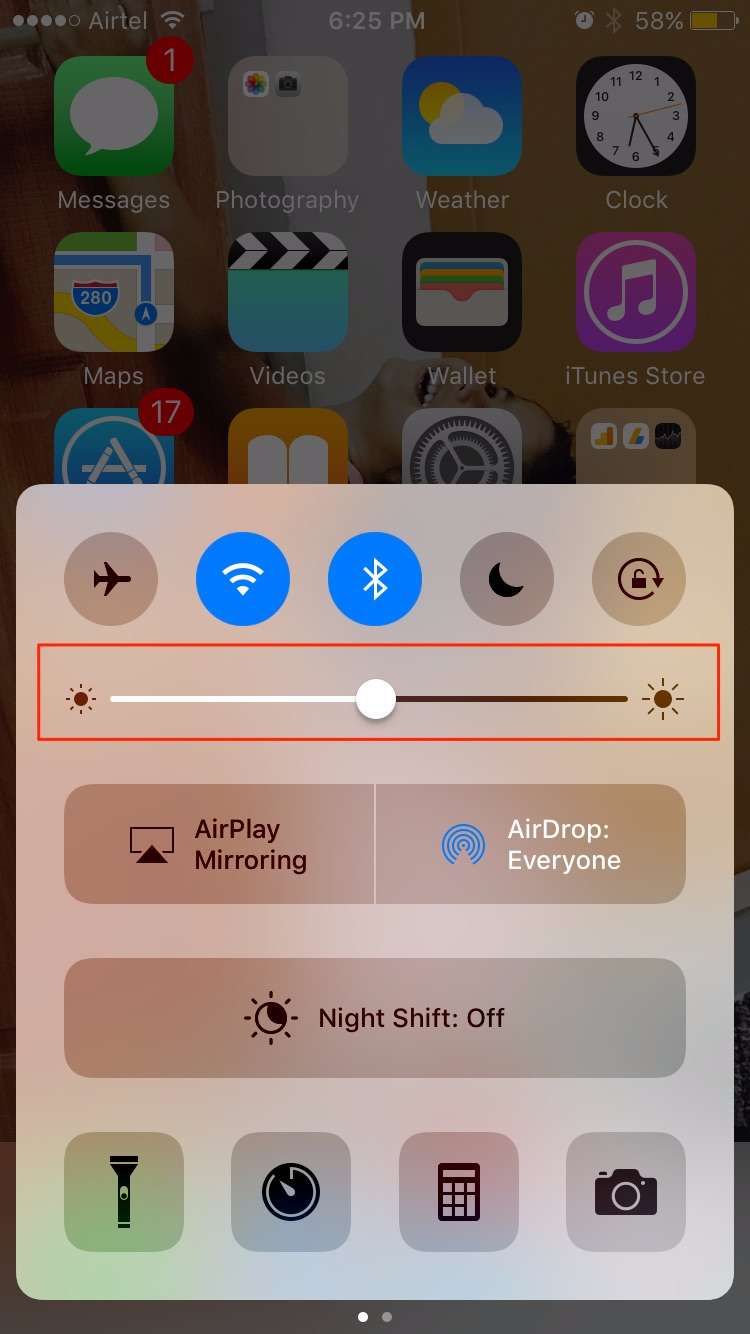 Swipe up from the bottom. This brings up Control Center.
In the Control Center, set the brightness to levels that you find optimal – not too high and not too low. Keep it too high drains the battery and keeping it too low can strain your eyes.
6. Switch off Wi-Fi, Data and Bluetooth When Not in Use
Having Wi-Fi, Data and Bluetooth on 24×7 is the best way to run out of charge. When not in use, turning off Wi-Fi, Data and Bluetooth can help save a significant amount of battery.
7. Use Headphones to listen to Music
We understand that using headphones to listen to music may not always be possible but it's true that iPhone speakers are power hungry and drain the device battery pretty fast. When possible, using headphones to listen to music can help extend battery life.
8. Set Minimum Time for Auto-lock
Switching off the display faster helps in power savings. To auto-lock, you screen in after minimum time has elapsed –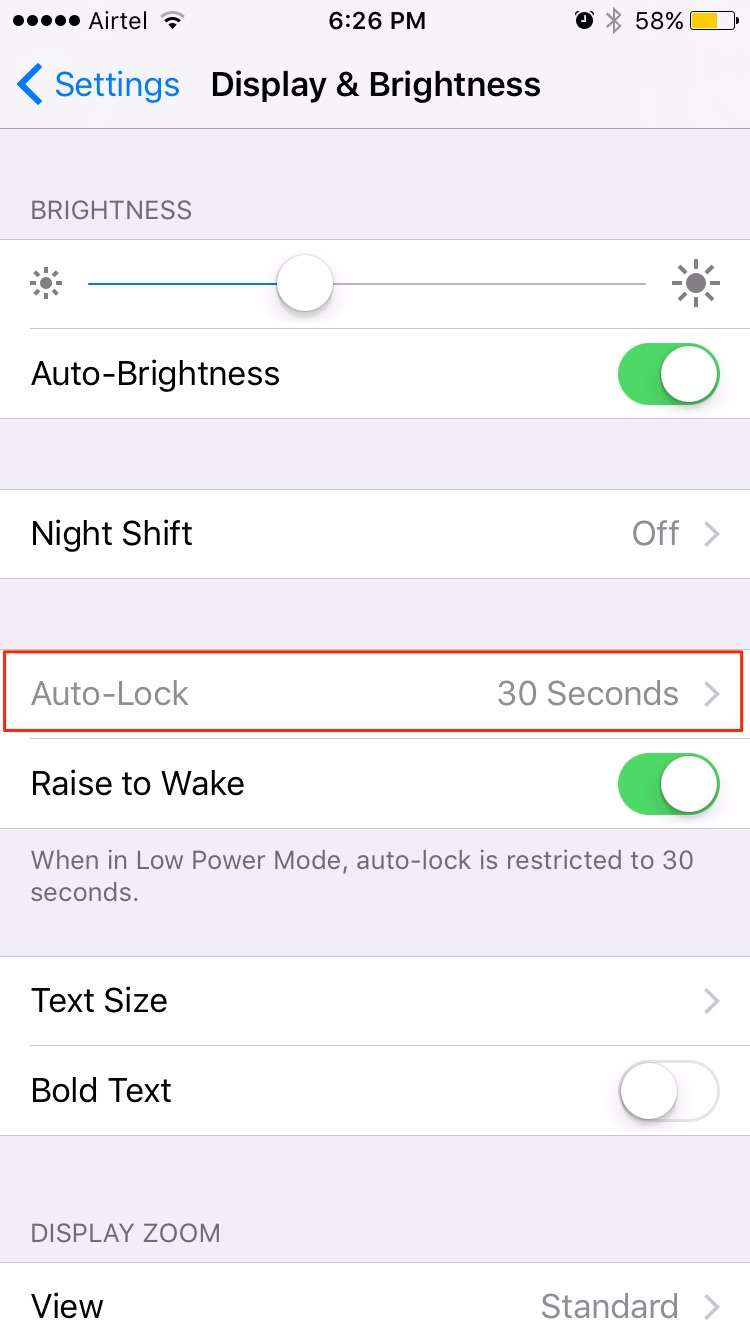 Head to Settings -> Display & Brightness
Tap on Auto-lock
Choose Minimum time (30 seconds)
9. Latest Software Update
Last but not the least, always keep your software updated to the latest version. If the current software version has known issues of battery drain, software updates can help fix these battery issues and extend battery life.
That's all, folks! If you found these iOS 10 battery saving tips useful, share on social media that will likely be useful to others. Feel free to post in the comments section.