Are you getting the error Screen overlay detected on your Android device? Well, you are not the only one. This error has been happening on Android devices since Android Marshmallow was released. Whenever this error comes up, it just doesn't allow us to open certain apps. This error has happened, at least once, in almost every Android Marshmallow device. And not just that, it is hidden in Android Nougat too. But don't worry. We will help you fix Screen Overlay Detected error, in very simple and easy steps. Before we begin, let's first understand what exactly this screen overlay is.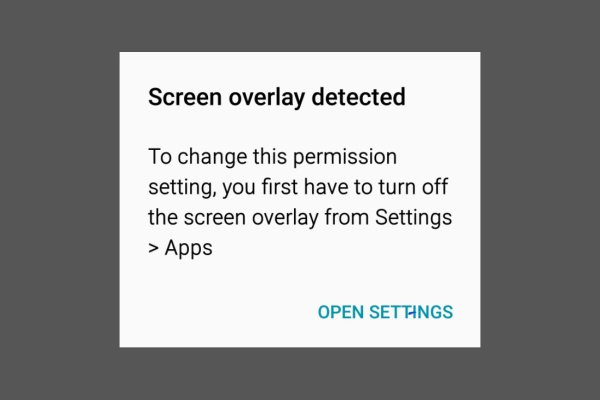 What is Screen Overlay
The screen overlay is a part of every such app, which has a function to display on top of other apps. For example, Facebook Messenger. You must have used the floating app feature of Facebook Messenger. But to perform screen overlay, such apps need your permission, and this tends to cause problems sometimes. For example, if an app tries to display itself over some confirmation dialog box. Then the app could trick you into tapping on that app, in place of that confirmation dialog box. This is why the permission to perform screen overlay is important, and it causes the error. But don't worry, there is a way to fix this error.
How to Turn Off Screen Overlay
This is a very simple and easy method to solve the Screen Overlay Detected error. Just follow these steps to turn off Screen Overlay on Android smartphones or tablets.
STEP 1. Head to your device's Settings.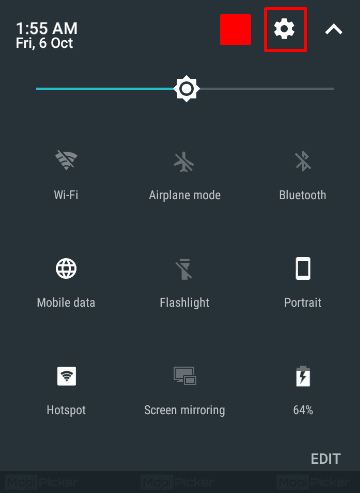 STEP 2. Find Applications or Apps.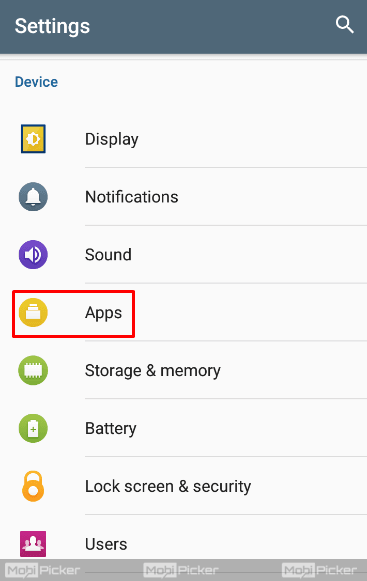 STEP 3. Now, depending on your device, look for any of these options. Application Manager (Samsung) / Settings Gear (Other).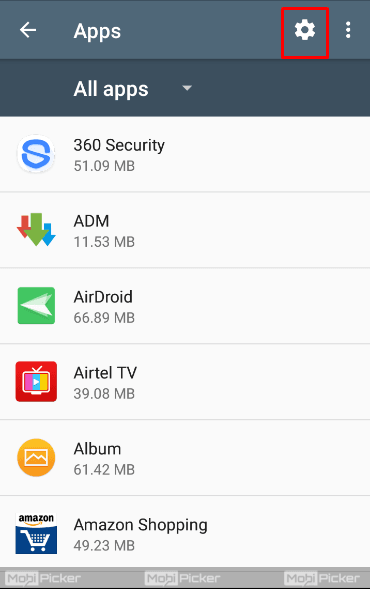 STEP 4. Now, again, find and tap on one of these options, according to your device. More (Samsung) / Special Access (Other).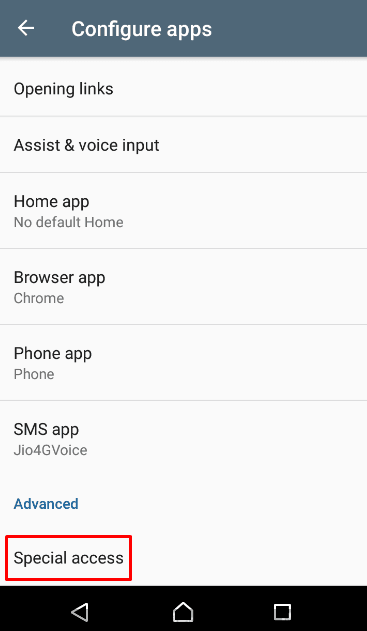 STEP 5. Tap on Apps that can appear on top (Samsung) / Draw over other apps (Other).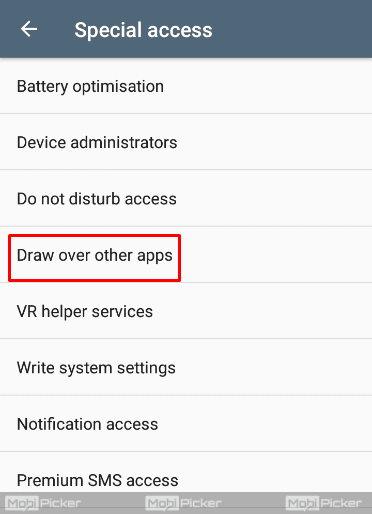 STEP 6. Now, you will see a list of apps. Some of these have permission to screen overlay, and some of them don't have such permission. Here you have to find the culprit. It should be the one which you were using when the error came up. Turn off its Screen Overlay permission.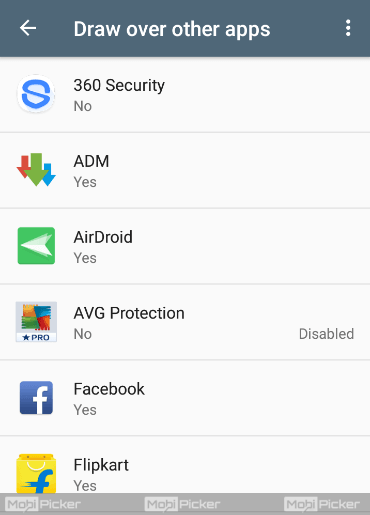 This will solve your problem regarding the error Screen Overlay Detected.
Conclusion
Screen Overlay Detected is a very annoying error as it comes up many times when you try to use a newly installed app. This has become a very common error too, since the release of Android Marshmallow. It is worth noting that Samsung smartphones including Galaxy J7, J7 Prime, Galaxy S8, Galaxy S7, Galaxy S6, S5, Note 5, Note 7R, and Galaxy Note 8, are among the top devices facing Screen Overlay error.
We hope we were able to help you fix this error pretty easily. If you have any trouble in turning off the screen overlay detected, please comment below.
Check Also: How to Fix "Mobile Network Not Available" on Android