Xiaomi has grabbed the smartphone market within a short time span. They literally dominate the sub 15k segment with the Redmi Note lineup. Even though the company is not renowned for the timely Android version updates, we are checking out the Xiaomi smartphones expected to get Android Oreo update.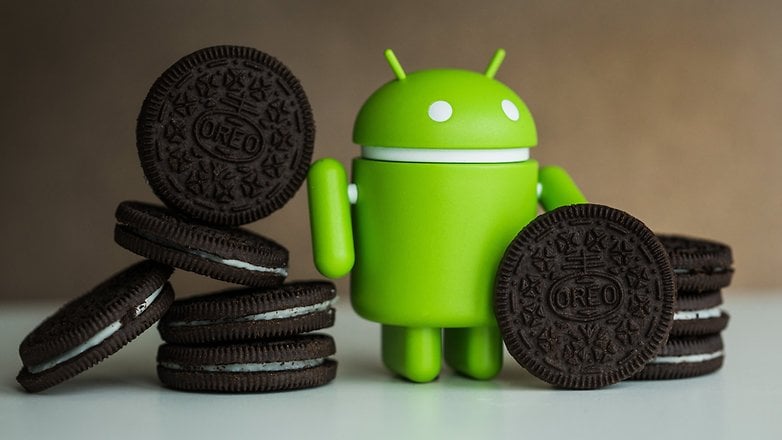 Xiaomi Smartphones Getting Oreo Update
You can see the list of Xiaomi smartphones getting Android Oreo update here. Most of you might know that the manufacturers offer at least two Android updates. We can't expect more from Xiaomi provided its history. The devices getting Oreo as the second major updates won't be having Android 9.0 update in the next year.
Xiaomi Mi 6 Oreo Update
Mi 6 is Xiaomi's flagship for 2017. It packs in some sturdy specifications both underneath and over the hood. They shipped it with MIUI 8 running on top of Android 7.1.1 Nougat. Mi 6 will surely get 8.0 Oreo update. However, it is hard to tell when.
Xiaomi Mi Mix Oreo Update
Xiaomi made an electronic wonder by releasing a smartphone (dubbed as Mi Mix) with near bezel-less screen. Despite the USP, it also has some hefty features. Although the device hit the market with 6.0 Marshmallow, they had released Nougat back in June. Mi Mix will also get the next Android version update.
Xiaomi Mi Max 2 Oreo Update
Not every one of us wants a small screen device. Mix Max series devices are meant for those who crave out for a phone with bigger display. We expect the company will roll out the Android version 8.0 Oreo update for Mix Max 2 as well. Xiaomi shipped the device with 7.0 Nougat on it.
Xiaomi Mi 5S Oreo Update
Mi 5S is yet another flagship device from Xiaomi, which got released last year. Having been shipped with Android Marshmallow, it got Nougat update (closed beta) in July.
Xiaomi Mi 5S Plus Oreo Update
Mi 5S Plus is a lot similar to Mi 5S, but with a slightly bigger display. Once Mi 5S gets the update, we can also expect Xiaomi to release the same for this one too.
Xiaomi Mi Note 2 Oreo Update
Mi Note 2 came up with curved screen, which now resembles a lot like S8's infinity display. The smartphone came out with Android 6.0 and it got Nougat update in June. As we are all expecting its successor, we also hope Xiaomi will release 8.0 Oreo for this one.
Xiaomi Mi 5X Oreo Update
It hasn't been so long since Xiaomi launched Mi 5X in China. They opt for Android 7.0 Nougat to run on it. We are certain that sooner or later they will roll out Oreo update for Mi 5X.
Xiaomi Mi A1 Oreo Update
Mi A1 is the Indian version of Mi 5X. Xiaomi joined hands together with Google to launch their Android One smartphone in India. The only difference we can spot on Mi A1, which we can't see on 5X is the stock Android. Given the same fact, this one might be the first Xiaomi phone to get the Oreo update. We expect them to release it by the end of this year.
Xiaomi Redmi Note 4 Oreo Update
Xiaomi sold Redmi Note 3 like a hotcake. Note 4 literally became a best seller in India with millions of sales. We expect Oreo update for it. It got Nougat last month.
Xiaomi Redmi Note 4X Oreo Update
Note 4X is a variant of Note 4 itself. It also came up with Android 6.0 Marshmallow and got Nougat update in August.
Xiaomi Redmi Note 5A Oreo Update
The first smartphone to get released under Note 5 banner, Note 5A hit the market in China at the end of August. They released it with Android 7.0.
Check Also: Galaxy smartphones Oreo Update list
Xiaomi Smartphones May or May Not Get Android 8.0 Oreo Update
You should bear in mind that the company haven't released a list of smartphones getting Android 8.0 update yet. We shared a list of devices, which we strongly think will get the update. The following list includes the phones that may or may not get Oreo.
Xiaomi Mi Max Oreo Update
Mi Max, the phablet from Xiaomi was released in May 2017 with Android 6.0 Marshmallow on it. It started getting stable beta 7.0 Nougat in June. Unless Xiaomi confirms, we can't say for sure if it will get Oreo update.
Xiaomi Redmi 4 Oreo Update
Shipped with 6.0.1 Marshmallow, Redmi 4 is in our suspect list of devices getting Android Oreo. The device started receiving Nougat update in July 2017. In our opinion, the phone might be fall in the Oreo category, but let's wait for final decision.
Xiaomi Redmi 4X Oreo Update
Redmi 4X is a variant of Redmi 4 and follows the same update schedule. Let us hope that both the smartphones fall in lucky category.
Xiaomi Redmi 4 Prime Oreo Update
Redmi 4 Prime is a superior version of Redmi 4 with Snapdragon 625. It also runs on Android 6.0.1 and can be upgraded to Nougat. Redmi 4 Prime Oreo update is also not confirmed yet.
Xiaomi Smartphones Not Getting Android 8.0 Oreo Update
You already read the current trend of OEMs releasing Android updates. They won't allow us to receive more than two major Android version updates. Hence, most of the old Xiaomi phones will not be getting the Oreo update (especially the ones, which got shipped with Lollipop and lower). You can see a list of devices below.
Mi 5
Mi 4i
Mi 4S
Mi Pad, Mi Pad 2
Redmi Note 3 Pro
Redmi Note 3
Redmi 3s
Redmi 3s Prime
Redmi 3
Redmi 2
If you have any of the phones mentioned above, chances are slim that you will get Android 8.0 Oreo on it.
Final Words
We keep this article updated to let you know of all the news about Xiaomi's Oreo updates. So, you can bookmark and check this page often to get notified about all those.