Eager to download apps but seeing the annoying "Cannot connect to App Store" message on iPhone and iPad? When you cannot connect to App Store, it's bad but when it doesn't even tell what could be wrong, it's worse. But there are ways to fix this issue. This post is about the methods that will enable your iPhone / iPad to connect to the App Store.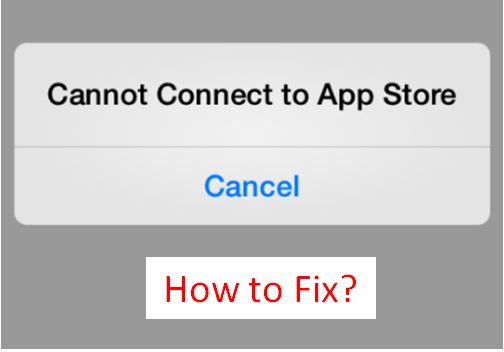 Bugs like this can be really annoying, but we don't have to live with it. As illogical as the problem may seem – with a plain not-so-user-friendly message – the solution is also illogical! The solutions provided in this post work, and work flawlessly.
How to Fix Cannot Connect to App Store on iPhone and iPad
Try these methods when your iPhone / iPad cannot connect to the app store –
1. Set Date & Time Automatically
The first solution you can try is turn on Set Automatically for Date & Time. If your device's date and time are not matching with App Store's server, you cannot connect to App Store. Follow the steps below if you don't know how to set Date & Time as automatic.
Step 1: Head to Settings -> General
Step 2: Tap on Date & Time
Step 3: If "Set Automatically" is toggled OFF, toggle it ON
2. Sign out and Sign In
Attention:
Governments and ISPs around the World monitors their users' online activities. Reclaim your freedom with
ExpressVPN
and browse the internet with confidence.
Many users have reported that their App store connected after they signed out and signed in again. So this is also a easy fix, just follow the steps below.
Head to Settings -> iTunes and App Store
Tap on Apple ID. Then tap on Sign out
Sign in again. Enter Apple ID and password when prompted
One of these two solutions definitely fixes the issue. If you are still having problems getting your iPhone/iPad to connect to the app store, try method 3.
3. Reset Network Settings
More often than not, restoring your network settings back to factory defaults can resolve the issue. To reset your iPhone or iPad's network settings –
Head to Settings -> General -> Reset
Choose 'Reset Network Settings'
Check if you are now able to connect to App Store. Note that when you reset your network settings, you'll be turning everything back to factory defaults. So you'll need to configure network settings and enter network passwords when you login again. 
We hope you are now aware of the methods you can use to fix "cannot connect to app store" issue. If you know about any other methods, please post in the comments section!
If you are facing other issues on iPhone and looking for fixes, you can check our fixes for iMessage not working, iMessage waiting for activation or iPhone is disabled, connect to iTunes issues. If you wish to fix heating issues on your iPhone, you can check out how to prevent iPhone from overheating.