ZUK has just unveiled the new limited ZUK Z1 Oak zdition at its official website today. The high-end phone, which had already gained a lot of popularity due to its great specifications and affordable price, now gets a special Oak wood back cover.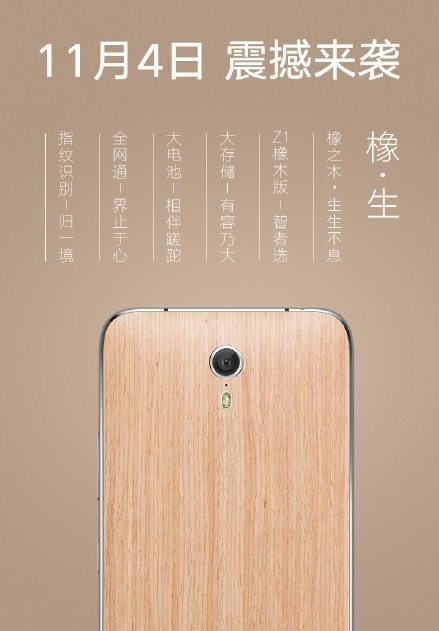 What's so special about it? Well, it isn't an artificial plastic cover with an oak wood print on it; it's made out of pure oak wood from the Appalachian Mountains in the US! The oak wood used is completely pure and hasn't been dyed, which gives it a more natural look. The new Oak Edition of the ZUK Z1 is the same underneath. It gets the same 2.5GHz Snapdragon 801 SoC, dual SIM dual standby, 4G connectivity, 64GB internal storage, 3GB RAM, 13MP rear camera, 8MP front camera, fingerprint sensor, and a large 4100mAh battery.
The new ZUK Z1 Oak Edition is priced at CNY 1,799 (around $283), which is only $15 more than the regular ZUK Z1. It's very nice of the manufacturer to not charge a very high price for the pure and premium material on the back. The phone is only available in China as of now, though we seriously wish it reaches other countries too.