ZUK, a Lenovo arm, has been in the news recently for its high-end smartphones- the ZUK Z1 and the leaked ZUK Z2. The ZUK Z1 has been a great hit in China and has also started selling in Spain and France via eBay sales. Buyers who have been following the news about the phone would like to get their hands on the Z1 quickly, but the phone is yet to reach other countries. Thankfully, there's a great chance for buyers to buy a ZUK Z1 through a limited Everbuying sale.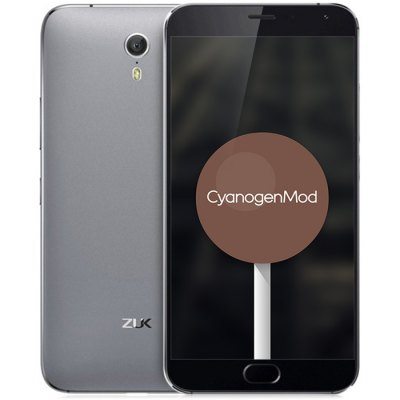 Let's take a look at the features of the phone. The Z1 is a 4G phone running Cyanogen OS 12.1 based on Android 5.1 and sports a 5.5-inch Full HD IPS display. Under the hood of the phone is a Snapdragon 810 quad-core SoC coupled with an Adreno 330 GPU, 3GB of RAM and 64GB of internal storage. The rear camera is a 13MP sensor with OIS for blur-free photos, while an 8MP camera at the front serves great selfies. The ZUK Z1 features dual SIM dual standby, a 360-degree fingerprint sensor, and also gets USB Type-C for faster transfer speeds and quick charging. The phone is said to get an Android 6.0 Marshmallow update soon, bring the Cyanogen Mod 13 OS to the phone.
Judging by the internal specifications and outer looks, the ZUK Z1 is a great phone to buy at the discounted Everbuying sale. Interested buyers can buy the Z1 for $299.99 from 20th to 25th October at 09:00 GMT. If you are lucky and patient enough, you can get the phone for $279.99 on 26th October, but remember that only 30 pieces of the device will be available at that price and the phone will sell again for $299.99 after those 30 pieces have sold out. So hurry up and get your Z1 fast!