ZTE Nubia Z9 which has created a lot of buzz in last few months was rumored to have a bezeless display. With its official declaration today in Beijing we can say that it has seen the light of the day. A delusion of edge-to-edge screen is produced as a result of delimited very thin absorbed bezel. It uses smart optics to reflect the screen image through only 0.8mm bezel. Featured with 5.2-inch 2.5D panel screen with a display of 1080p, it is somewhat similar to upcoming Oppo handset.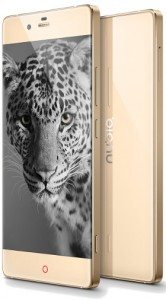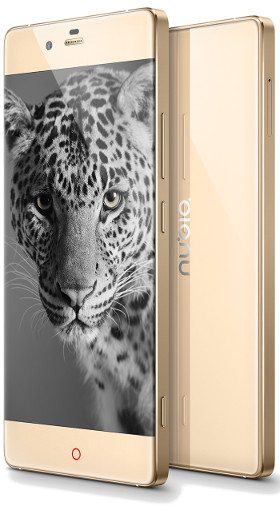 With innovative FIT function, ZTE has taken motion interaction to the new levels. The FIT system shows immense prospect and only time will tell how this motion control innovation will be leveraged by developers. A flat back is provided to phone with no protruding camera. With metallic body Nubia Z9 measures 147.38×68.34×8.94mm which is powered by Snapdragon 810 SoC. Nubia Z9 comes in three variants – Classic has got 3GB RAM and 32GB internal storage whereas Elite and Exclusive versions got 4GB RAM and 64GB internal storage.
ZTE Nubia Z9 has 2900mAh battery and a 16MP rear camera with f/2.0 lens. Selfie camera is sony 8MP sensor with 80 degree lens. It also houses AKM4961 Hi-Fi processor and Doubly 7.1 surround sound.
ZTE Nubia Z9 exclusive has got company's new proprietary fingerprint reading technology called as TIO. All three options are available for Chinese customers for pre-order through ZTE's website or Jingdong Mall. Classic is available at a price point of CNY 3,499 ($565), Elite at CNY 3,999($645) and Exclusive at CNY 4,499 ($726).