Software 9.0/10
The ZTE Blade S6 Plus launched with Android 5.0 Lollipop OS. Along with lollipop, it has got custom launcher retaining the elements of android 5.0. Applications like dialler, clock and settings included in the basic skin seems to have take a lot of inspiration from the Google. There are colourful squared icons in the Custom launcher. Unlike the standard app drawer where all applications are collected on home screen. Launcher can be customised from the menu button. One can choose wallpapers from online library of ZTE which ranges from abstract to coloured. With the help of MI-POP, navigation can be customized which comes as an interesting feature for a 5.5 inch Blade S6 Plus. The bundled app converts your Blade phone to an infra red remote control which can be used to control household and electronic appliances. There is a nice navigation helper in the form of MI-POP. The camera app has also under gone a redesign, wherein you can manage location of image stored. The setting can be changed to external SD card also.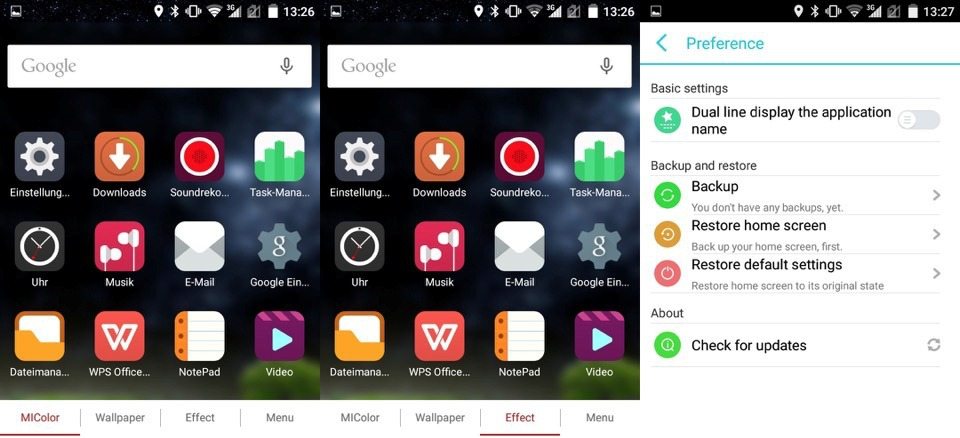 Performance: 8.0/10
The ZTE Blade S6 was an able performer and even with S6 Plus, the device performs well for is segment. It has top end specs to provide a speedy user experience. It houses a Qualcomm Snapdragon 615 which has a 1.5GHz processor along with an Adreno 405 GPU. This makes Blade S6 Plus fast and responsive enough. It is supported by 2GB RAM along with 16GB storage space with a provision to add on a 32 GB via microSD card. Issues such as lag, random, closing or slowing down of apps, random reboots are hardly faced. Even with the browser, we are able to open multiple tabs and things were still functioning smoothly. No stutter or lag was observed while scrolling through image heavy apps or web pages.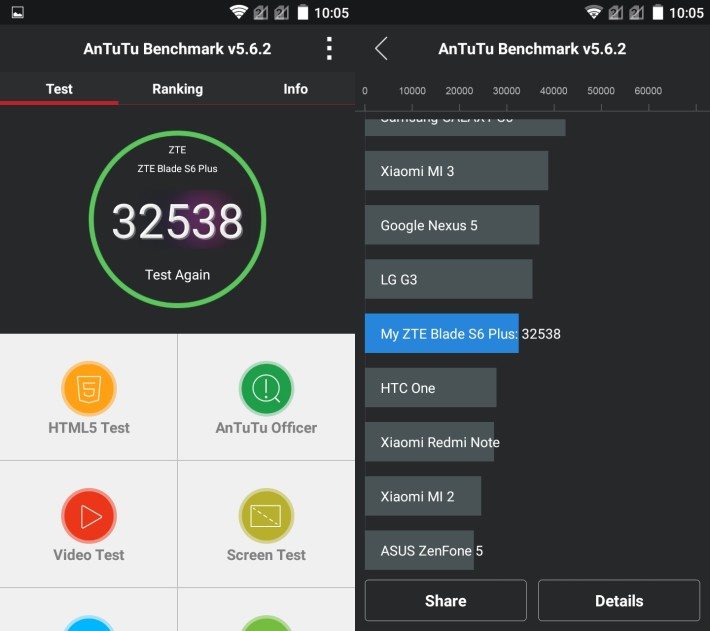 The quality of the call was good along with loud enough voice from earpiece speaker. No dropped calls were observed during the review. The audio output quality is good and one can easily watch a movie on its speaker. Most of the video formats can be played on Blade S6 Plus.
The dual SIM ZTE Blade S6 Plus supports 3G on 900/2100 MHz, and 4G LTE on 800/900/1800/2100/2600MHz. It is also compatible with 3G frequencies of 900/2100MHz. It also supports GPS, Bluetooth 4.0, 802.11/ Wi-Fi a/b/g/n, micro USB2.0.