Nvidia GeForce GTX 1080 Ti is Nvidia's flagship gaming graphics card, based on the Nvidia Pascal architecture. GeForce GTX 1080 Ti is packed with extreme gaming horsepower, next-gen 11Gbps GDDR5X memory, and a massive 11GB frame buffer. Featuring the world's most advanced GPU architecture, GeForce GTX 10-series graphics cards are powered by Pascal, delivering twice the performance of previous-gen graphics cards and innovative new gaming technologies and breakthrough VR experiences. Nvidia AIB partners are coming up with new custom models of the GTX 1080 Ti graphics card. ZOTAC has recently unleashed two mini variants of GTX 1080 Ti.

ZOTAC Unleashes GTX 1080 Ti ArcticStorm Mini and GTX 1080 Ti Mini
ZOTAC has unveiled two smallest GeForce GTX 1080 Tis. The Mini variants from ZOTAC come in two variants – the ArcticStorm version and the version with a dual-fan cooling solution. The ArcticStorm comes with a full cover water block. Both mini variants are dual slot versions. Both cards are powered by dual 8-pin connectors.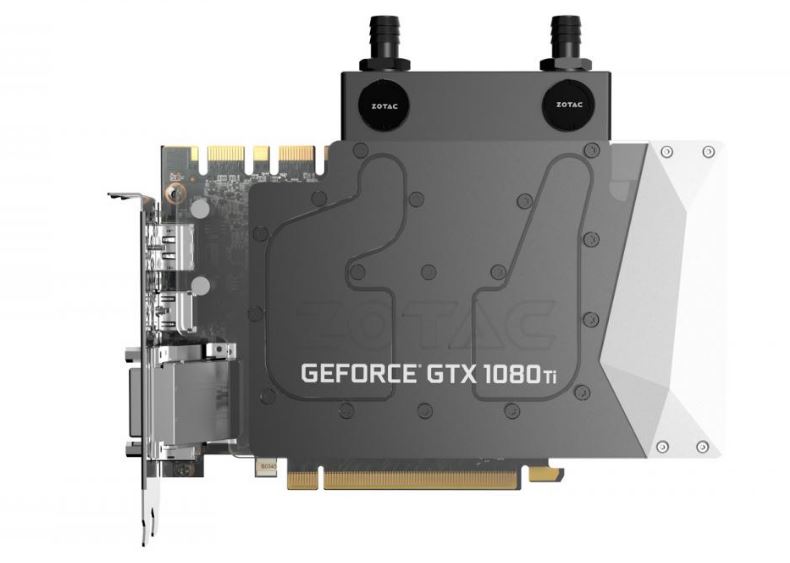 If you are wondering how "tiny" ZOTAC's latest mini variants are, you will be surprised to know that ZOTAC managed to cram everything into a PCB that measures a mere 21cm! ZOTAC ArcticStorm Mini comes with dual DVI 1.4, dual HDMI 2.0 and a single DVI connector, along with a 2-way SLI connector.
The second mini variant is the GeForce GTX 1080 Ti Mini that comes with a dual-fan cooling solution. Unlike the ZOTAC ArcticStorm, this card comes with a plastic shroud, similar to the AMP! variants. The PCB used on this card is very much similar to ArcticStorm's. This card also sports dual 8-pin connectors and comes with air cooling, instead of liquid cooling.
Also check: 10 Best Sniper Games in 2017 for PC, PS4, Xbox One