Zero Time Dilemma is the third game in the Zero Escape series, following Nine Hours, Nine Person, Nine Doors and Virtue's Last Reward and the game finally has a release date. Zero Time Dilemma will be out on the Nintendo 3DS and PlayStation Vita on June 28th, 2016 in North America and Europe, and will release two days later, on June 30th, 2016 in Japan. A PC version of the game is planned, but no release date has been announced for it just yet. We expect it to release sometime later in 2016.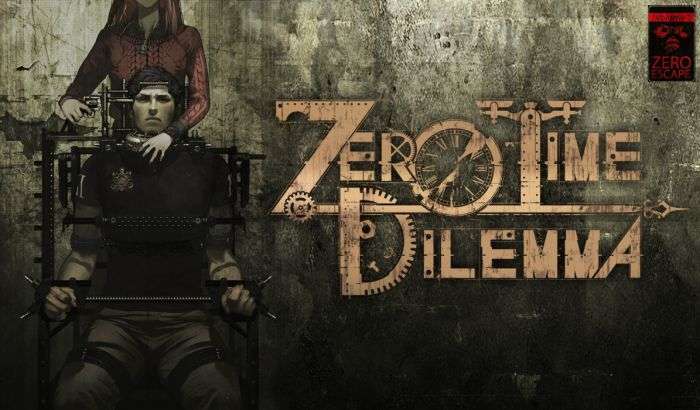 Zero Time Dilemma is developed by Chime, and directed by series creator Kotaro Uchikoshi. The game is set between the events of Nine Hours, Nine Persons, Nine Doors and Virtue's Last Reward, and takes place on a facility intended to test the logistics of a Mars colony. Nine characters locked up in an underground nuclear bomb shelter are then forced to play a the game not unlike Saw, and three teams are formed.
Perhaps owing to satisfactory series sales in the past, the game is being localised alongside its development, unlike the previous Zero Escape games. This allows the game to release first in the West, and then in Japan. The game will feature full voice acting in English and Japanese, with players being free to choice between either. While Japan and North America will see a physical release of the game, it will be released only in its digital form in Europe.
Have a look at the trailer below: