Zelda: Breath of the Wild is a surefire hit video game on Nintendo Switch. It has proved its worth by offering the most flawless and unique gameplay and other elements. The game has done a great deal to help sell the Nintendo Switch console as well.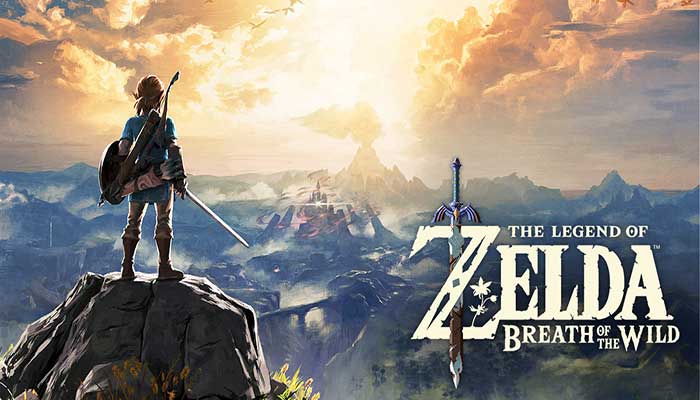 Zelda: Breath of the Wild touched the heights of popularity and sales similar to a Nintendo 64 classic titles named as The Legend of Zelda: Ocarina of time. Ocarina of time remained on Metacritic's best games of all times list for a long long time.
As Zelda: Breath of the Wild has proved to be one of the best games in the history of Zelda series games, maybe that's why Nintendo has chosen it to receive the DLC content. It's the first ever Zelda series games that received a DLC pack from Nintendo.
Because of all this, now every Zelda series game that's going to be playable on Nintendo Switch will most likely follow it's footsteps. The future Zelda games will possibly be following the Breath of the Wild-type Open-world gameplay. This is confirmed by the people who are concerned about the future of Zelda series games on Switch.
Eiji Aonuma, the Zelda producer, recently was talking to Famitsu in an interview. During the talks, he confirmed that all the new Zelda series games will be following the new style of gameplay. Ha was referring to the gameplay style in Zelda: Breath of the wild.
Aonuma further said that;
"I think that, in the future, open air games will be the standard for Zelda," Aonuma commented, referring to the game in Nintendo's preferred manner of open-world concept."
In response to a question related to Breath of the Wild falling in the history of Hyrule, Aonuma also said that;
"As a matter of fact, there have been several times so far that once determined history has changed. Even the details in history textbooks are gradually changing. So this time, the situation is as if I found new ancient documents."
There is currently no indication of any new Zelda series game coming out or being in development for Nintendo Switch. However, there is a chance of new games coming out this year.
Nintendo recently announced that they have some big plans for the E3 gaming expo this year. They haven't yet given any clues about their plans. But, as a wild guess, there could be an announcement of a new game. It's possible.
Nintendo might not be revealing any new games for Nintendo Switch, but they sure have promised to launch new titles for Nintendo 3DS.
According to Nintendo America's boss, Reggie Fils-Aime
"E3 is always a big time for Nintendo," Nintendo of America boss Reggie Fils-Aime told Fox News. "We look at each E3 as a unique opportunity to tell our story. And we're gonna have a big E3 this year.

We're going to be showcasing a variety of games. We will have experiences for… consumers will be able to attend the show for the very first time.

So I'm not gonna tell you all of the various games and all of our little secrets for E3, but I can tell you that E3 is going to be a major opportunity for us to showcase not only Nintendo Switch but also content coming to Nintendo 3DS."
Most of the Nintendo Switch users are eager to know what Nintendo has in store for them and what they are going to be revealing on E3, specifically in terms of the new exclusive titles. Well, to know that and to tame the eagerness, the fans will have to wait until the E3 arrives. That's when Nintendo will be revealing any plans for new games, of course, if they have any.