Zelda: Breath of the Wild is no doubt a remarkable game that offers countless rewards during the gameplay. All the rewards are brilliant enough to keep you always wanting more. Though there is a reward in the end of the game on both Nintendo Switch and Wii U that kind of is not so overwhelming.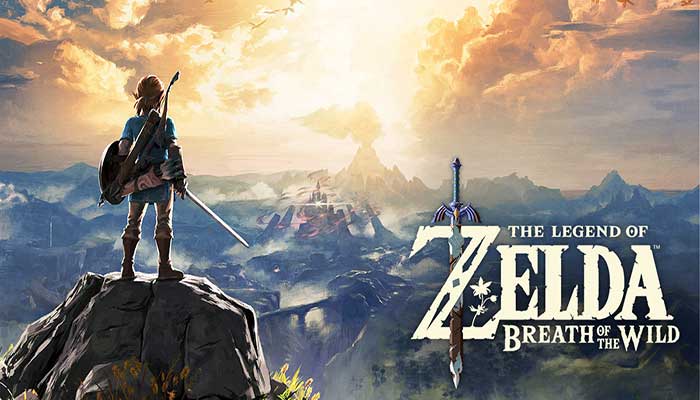 A game highly cluttered with secrets and loads of new things to discover on every step, Zelda: Breath of the Wild keeps you highly immersed in the play till the end. However, for both the fans of Nintendo Switch and Wii U might discover a reward in the game quite disappointing.
The quest that actually offers this reward was quite straight forward when the players used to decipher the in-game codes.
We know that the Korok Seeds are some really nice collectibles in the game that allow us to expand Link's inventory. However, if you are the one who loves to explore all the things and you have found all the 900 Korok Seeds, the game lets you have a reward. The reward is "Hestu's Gift" and this seems quite off because it's just a gift given by Hestu.
Maybe it looks odd because of it's so ordinary form. A Reddit user who claimed the reward, named it P** as it looks just like it. The Reddit user, xFateAwaitsx further stated in his comments that he has found only one possible use of this new reward/gift. He says
"Yeah, the reward was basically that you can watch the Hestu dances as many times as you want… Aaannnddd the little gold t**d." He further states that "That's about it. Don't know if it's supposed to signify that achievements are c**p or if it's just a pile of c**p, but an award is an award I guess. I'm at 99.75%. I need to find 3 more locations and have them get marked on the map to fully get 100%."
The Reddit user xFateAwaitsx has confirmed that he managed the feat on the Zelda Breath of the Wild Wii U version, which has played for over 170hrs.
As one of the best games of this year, Zelda: Breath of the Wild is a remarkably revived game of all time, with both fans and critics praising it for all what it offers. It's breaking the records worldwide for best sales and best gameplay experiences. Though this last reward is kind of off to some players but all the other fantastic ones that it offers during the gameplay before the end of Korok Seed quest are enough to like it. Hopefully, it'll keep on entertaining us players for a very long time.