Yuri on Ice season 1 concluded on December 22, 2016, and since then, fans of the critically acclaimed anime series have been eagerly waiting for the next season to arrive. The previous season was a rather amazing one and was a huge success. The unique and interesting storyline of the show is the very reason why fans are currently craving for more. But fans don't know exactly when the next season of their favorite series will arrive. Although we do know that the next season will happen as the creator previously showcased her interest in creating another season.
While fans wait for the next season to arrive, many rumors and speculations regarding what the next season will feature surfaced, thus giving an increase to its hype. Recently, it was reported that Yuri on Ice season 2 will focus on the past of some characters. Also, some real life skaters showcased their desires of seeing some more episodes of Yuri on Ice.
Yuri Katsuki And Yuri Plisetsky To Have A Strong Rivalry In Yuri On Ice Season 2
As we all know, back in season 1, Yuri Katsuki's lost to Yuri Plisetsky, which set up a really big rivalry between them. However, after getting defeated, Yuri Katsuki decided to retire from skating. However, fans were surely surprised when the latter asked his mentor, Viktor to be his coach for one more year, which indicated that he isn't retiring at all.
Yuri On Ice Season 2 To Focus On The Past Of Some Characters
Yuri on Ice season 2 will showcase how Yuri Katsuki is going to overcome Yuri Plisetsky, but it will also focus on revealing some stuff about various characters. The previous season introduced all of the characters, and the next season is going to reveal their past. However, we currently don't know how it will focus on the relationship between Yuri Katsuki and Viktor.
Yuri Katsuki All Determined To Win Gold In Yuri On Ice Season 2
Yuri on Ice season 2 is also said to focus on how Yuri Katsuki will overcome all of his fears. He is said to train day and night and harder than before in order to win Gold this time. The next season of the show is also said to focus on his mental health problems. Fans will get to see why Yuri Katsuki is afraid all of the time.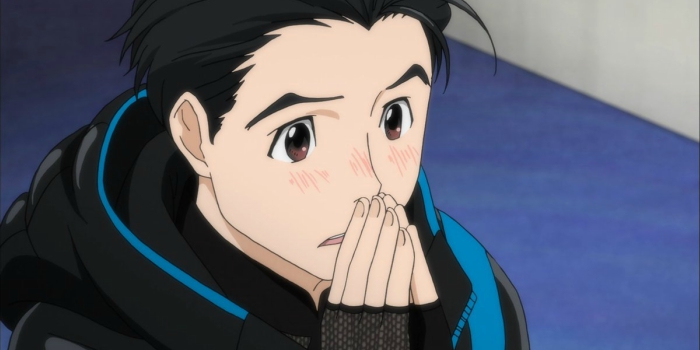 Yuri On Ice Season 2 Release Date 
Yuri on Ice season 2 is currently expected to arrive in late 2017. Some real life skaters such as Joel Minas and Johnny Weir claimed that they absolutely loved Yuri on Ice season 1, and the can't wait to see more episodes.
Let us know if you're excited for Yuri on Ice season 2 or not in the comments below.