December 22 was without any doubt, a sad day for Yuri on Ice fans as season one of the show concluded, and fans are now waiting for the arrival for the next season. Recently, it was reported that Yuri on Ice season 2 will focus on the past of some characters. Also, some real life skaters showcased their desires of seeing some more episodes of Yuri on Ice.
Yuri Katsuki And Yuri Plisetsky To Have A Strong Rivalry In Yuri On Ice Season 2
As we all know, back in season 1, Yuri Katsuki's lost to Yuri Plisetsky, which set up a really big rivalry between them. However, after getting defeated, Yuri Katsuki decided to retire from skating. However, fans were surely surprised when the latter asked his mentor, Viktor to be his coach for one more year, which indicated that he isn't retiring at all.
Yuri On Ice Season 2 To Focus On The Past Of Some Characters
Yuri on Ice season 2 will showcase how Yuri Katsuki is going to overcome Yuri Plisetsky, but it will also focus on revealing some stuff about various characters. The previous season introduced all of the characters, and the next season is going to reveal their past. However, we currently don't know how it will focus on the relationship between Yuri Katsuki and Viktor.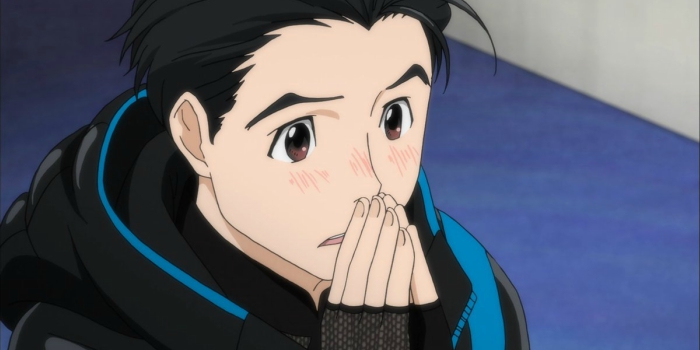 Yuri Katsuki All Determined To Win Gold In Yuri On Ice Season 2
Yuri on Ice season 2 is also said to focus on how Yuri Katsuki will overcome all of his fears. He is said to train day and night and harder than before in order to win Gold this time. The next season of the show is also said to focus on his mental health problems. Fans will get to see why Yuri Katsuki is afraid all of the time.
Update – September 16, 2017. 
Yuri On Ice Season 2 To Arrive In October 2017? 
With all the rumors going around regarding Yuri on Ice season 2, there is some solid news that will get fans hyped up for the next season. Some time ago, the creator of Yuri on Ice, Mitsuro Kubo claimed that she is ready to create a sequel and that she is working hard to make it possible. "I have a lot of plans in the works with the director for [2017]… including the wish to create a sequel. So I'm doing my best and working hard for that reason," said Mitsuro while talking about Yuri on Ice season 2. Her statement didn't reveal the release date, but a new report suggests something else.
It was reported that Yuri on Ice season 2 might arrive this October. According to the report, one of the members from Yuri on Ice's creative team claimed that the chances for season 2 to arrive in October are high. If this really is the case, then we will definitely hear something official regarding it soon.
Yuri On Ice Season 2 Release Date 
Yuri on Ice season 2 is currently expected to arrive in late 2017. Some real life skaters such as Joel Minas and Johnny Weir claimed that they absolutely loved Yuri on Ice season 1, and the can't wait to see more episodes.