Sony has kept its Xperia UI in the best shape, which is why that UI is one of the best-looking ones we have in the market right now. Xperia phones come pre-installed with some Xperia apps, and one of them is Xperia Weather. As the name suggests, this weather app lets you keep an eye on the weather of your city or any other region. The widget for this app helps you keep track of the weather right from your home screen, which is why a lot of users who are conscious about the weather find Xperia Weather extremely helpful.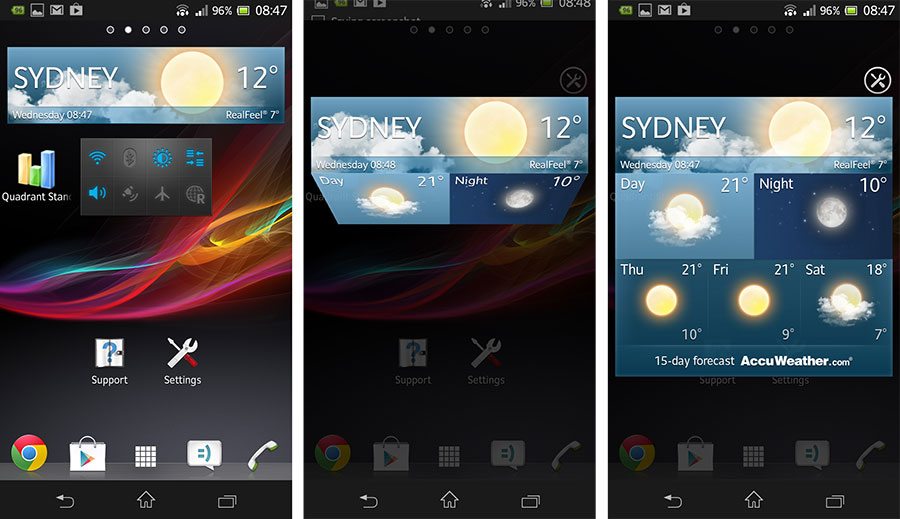 Reportedly, many users have been experiencing some issues with the Xperia Weather app. Some of those were random bugs causing the app to misbehave. Also, better layout and better animations were required, and the app needed a worthy update. Well, looks like the developers have heard your woes, as a new Xperia Weather update has been released. The new update takes the app to version number 1.1.A.0.8 (2228232). The total file size after the update is 10.66 MB. In case you don't have the free Xperia Weather app downloaded on your Xperia phone, you should note that it requires Android 5.0 Lollipop running device.
The Xperia Weather 1.1.A.0.8 APK is free to download and brings a few noticeable changes. The accessibility support has been improved, and you will now find better background animations in the app. Even the forecast layout has received some improvement. Rest are the bug fixes and speed enhancements. The update is worth downloading if you are a daily user of the Xperia Weather app. You can download Xperia Weather 1.1.A.0.8 for free from mirror sites like apkmirror.com.