Sony's Xperia Home launcher has become quite popular among Android users, and the launcher is update regularly with new features. Xperia Home APK for Android has been updated today, and the new version has been released. The latest Xperia Home 10.0 APK download file weighs 4.02 MB and works with Android 4.4+ devices. The new release is a beta build of course, so it might not be completely stable and might have bugs in it.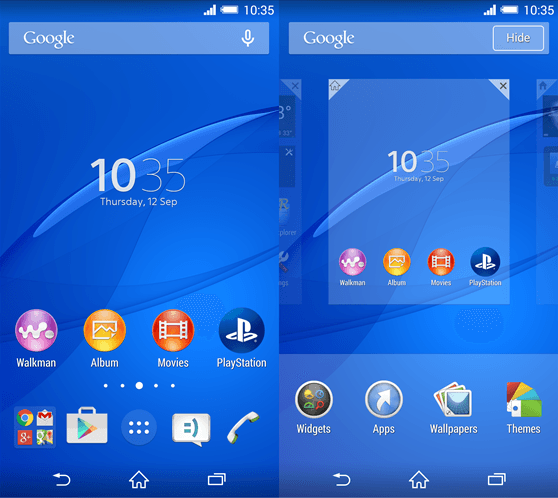 As for the changes, the new Xperia Home APK update brings support for landscape mode in all Xperia devices. Also, it recommends apps based on your current location. Then there are some performance improvements, tweaks, and bug fixes, and the UI scaling has been improved for some devices.
If you are okay with installing betas on your Android device, then you can go ahead and download the new update. Remember that you won't find this new update on the Google Play Store, so you need to download it from trusted mirror sites like APK Police or APK Mirror. The APK file is safe and not tampered with in any way, so you can install it without any worries. Just open the file in your Android device and install it in seconds.