Advertisements can tend to be very awkward, but the latest Xiaomi TV takes that to a new platform in the latest teaser image. What the company intended to portray as a message to show off the sleekness of its upcoming Xiaomi TV, the manufacturer decided to spice up things a little too much.
If you take a look at the teaser poster, you can clearly see the poster showing a condom, but there's no cause for you to take offense because the thinness of the upcoming Xiaomi TV is being advertised here. According to the dimension details advertised, the upcoming TV will have a thickness of just 7.5mm, whereas the body will only possess a thickness of 9.9mm. The norm of ultra-thin televisions has started to popularize globally.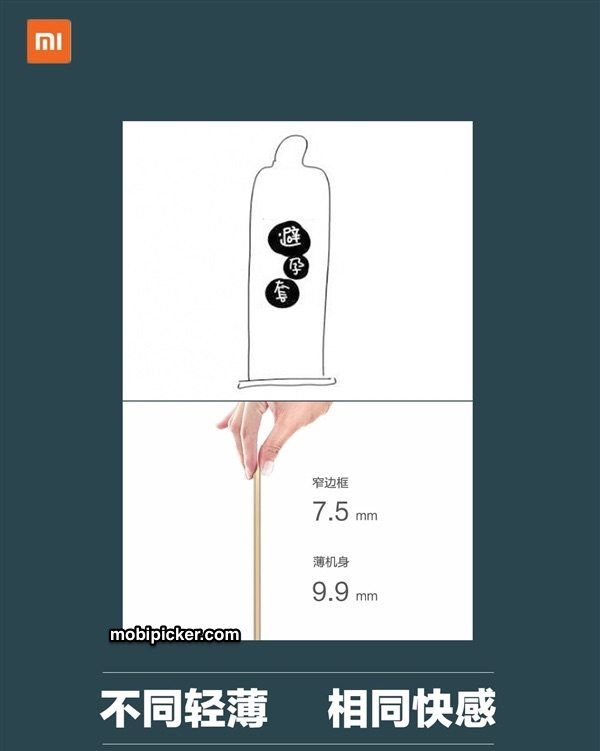 However, it hasn't been advertised what sort of display technology is going to be used for the Xiaomi TV. With AMOLED displays widely used in smartphones, it appears that the same technology could be used for the upcoming product as well. Xiaomi earlier released a very affordable 4K television, so it is highly possible that the company could announce another one that is sold featuring the UHD resolution or FHD resolution (1080p).
Pricing details have yet to be stated by Xiaomi, but this is one of the most interesting teaser poster approaches that we have seen from a tech company.