Xiaomi has announced that it will uncover a new PK traditional Mi device on July 16th. Though it is not confirmed what would be this new thing, there are speculations that Chinese brand might be unveiling its rumored flagship Mi5 and Mi5 Plus. Whereas, these phones are slated to release in November, according to earlier rumors.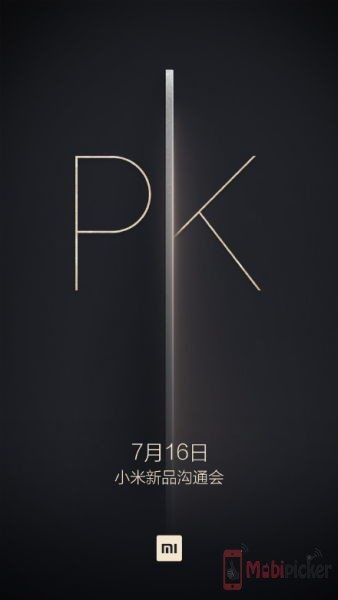 From the teaser, it seems that company is targeting something thin, metal-made, and lengthy, which is probably not a smartphone. Then what is this? Well, few of experts suggest that it could be a new LCD/LED from the company.
Lin Bin, Xiaomi President has also said on Weibo, "better than not know, a more than surprised."
Being unclear on the device, we would suggest you to wait up to July 16th, when the Xiaomi will unwrap the new thing.
What you guys say, Are we really getting successor to Mi4 on 16th?