Just 2 days back, we reported that Xiaomi has released a new software update v6.5.4.0 LXIMICD for its latest smartphone Mi 4i, which was suffering from over-heating problems. But it seems that the issue with the phone is not yet resolved as the company has suspended the update. It will release a new updated version 6.5.5.0 by next week.
On the release of V6.5.4.0 LXIMICD, many users updated their Mi 4i to the latest version, but they started facing issues more than earlier. It is reported that after the new updates, the data connection got unstable and disconnects frequently, battery life decreased to almost half the time, and camera also not working properly.
If you own a Xiaomi Mi 4i smartphone and searching for a solution to fix this heating issue, we will suggest you to wait for another week when the company will roll-out the new v6.5.5.0 update, which might cure all the disease hopefully.
The handset which was sold out very quickly in its first flash sale is now scheduled for open-sale on May 25 and 26 through Flipkart. It would be interesting to see how the customers will now respond to the sale after having known issues.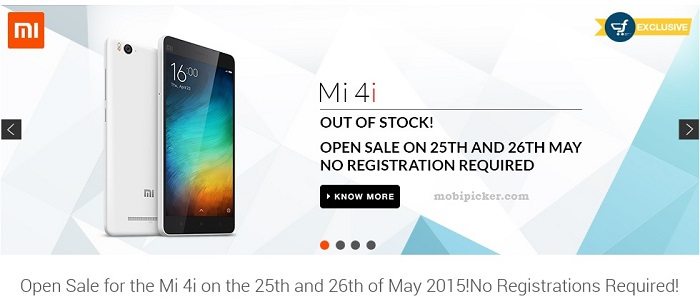 Update – Xiaomi has released the new OTA update v6.5.5.0 to fix the heating problems.