Xiaomi recently announced the newest member of the Redmi family, the Redmi Pro. The phone brings incredible specs for the price ($300 for the 128GB version, $255 for 64GB version) which include 5.5-inch 1080p OLED display (the first one for Xiaomi), MediaTek Helio X25, or Helio X20 (standard edition which also comes with 32GB of internal memory and 3 GB of RAM) and a dual camera setup. The main question is how the new Redmi Pro stands against the company's flagship device, the Xiaomi Mi5?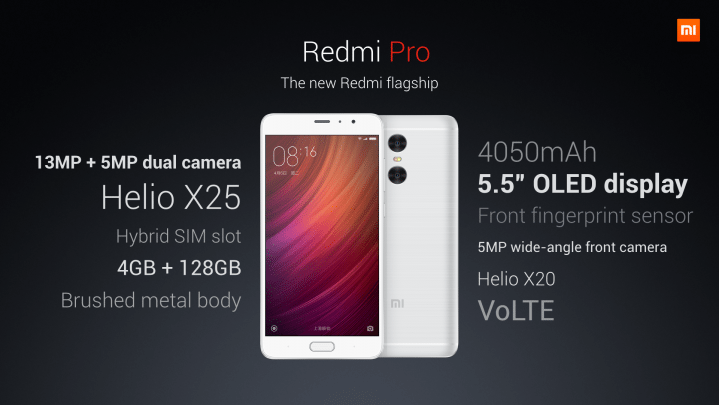 Redmi Pro comes with an OLED 5.5-inch display sporting 1080p resolution, while Mi5 comes with a 5.15-inch 1080p IPS LCD display. OLED displays offer more saturated colors and are generally less power hungry, while IPS gives better white color and extremely wide viewing angles. And remember that Redmi Pro is the first OLED display phone coming from Xiaomi, so it's better to wait for reviews before deciding to buy it.
The Mi5 uses top of the line Snapdragon 820 paired with 3GB or 4GB (Pro edition) of RAM, while the new Redmi Pro uses MediaTek's Helio X25 paired with 3GB (High Edition) or 4GB (Exclusive edition) of RAM; Standard edition comes with Helio X20 paired with 3 gigs of RAM. Looking at Antutu benchmark scores, it's clear that Snapdragon 820 is a more powerful solution, achieving around 30 percent higher score than Helio X25 (128,000 vs. 100,000). It's worth noting that Kirin 955, the engine of Huawei's flagship, P9, scored lower than X25.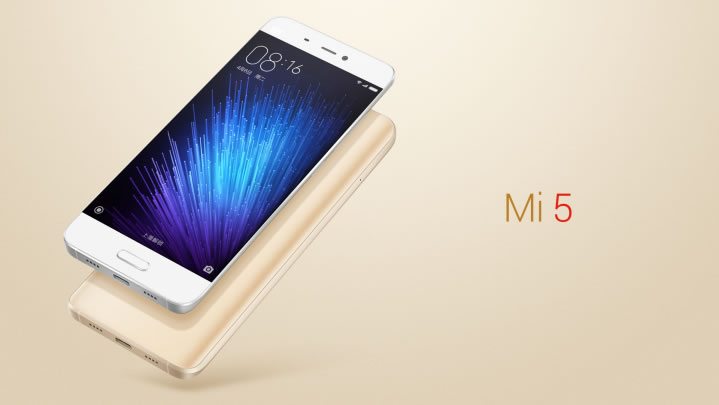 When talking about internal memory capacity, the Xiaomi Mi5 comes with 32/64GB, while pro edition comes with 128GB of internal memory; Mi5 doesn't support SD cards. Redmi Pro comes with 32/64 GB (standard and high editions) or with 128GB of internal memory (Exclusive edition); the difference between the two is that Redmi Pro supports SD cards (SD card uses SIM 2 slot). Both phones are dual SIM.
Things get interesting in the camera section. While Mi5 uses Sony's 16 MP sensor which offers solid quality, supporting OIS and 2160p@30fps video recording, the Redmi Pro comes with a dual-camera setup on the back. There's one 13MP Sony sensor coupled with 5MP Samsung sensor. This combo, states Xiaomi, is capable of snapping DSLR-quality photos, with natural bokeh effect; the phone even has a dedicated depth of field processor – ImagiQ. Xiaomi Mi5 has 4MP front camera, while Redmi Pro comes with wide-angle 5MP snapper.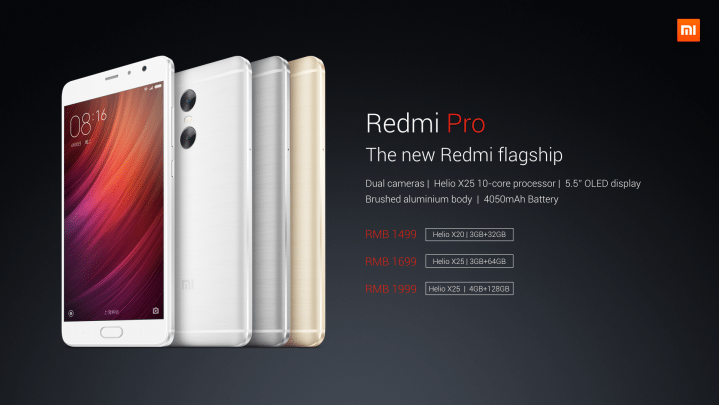 It's worth noting that the Redmi Pro packs a huge 4050mAh battery, while the Mi5 comes with a 3000mAh battery. Both phones come with Android 6.0 coated with company's MIUI.
As for the price, Mi5 comes with a price tag of around $375 (for 32GB edition); the Redmi Pro costs $300 (Exclusive Edition), $255 (High edition) or $255 (Standard edition). Basically, for $255 you can get a 1080p 5.5-inch OLED display, Helio X25, 64GB of expandable storage, dual-camera setup and 3 gigs of RAM, which seems like an incredible deal. It seems that Mi5 got into a pretty hairy situation since the Redmi Pro offers incredible specs for the money.