China-based OnePlus and Xiaomi are giving a tough fight to the bigger brands by introducing budget flagship smartphones at unbelievably low prices. They have successfully sold a very high number of smartphones since their entry in the market.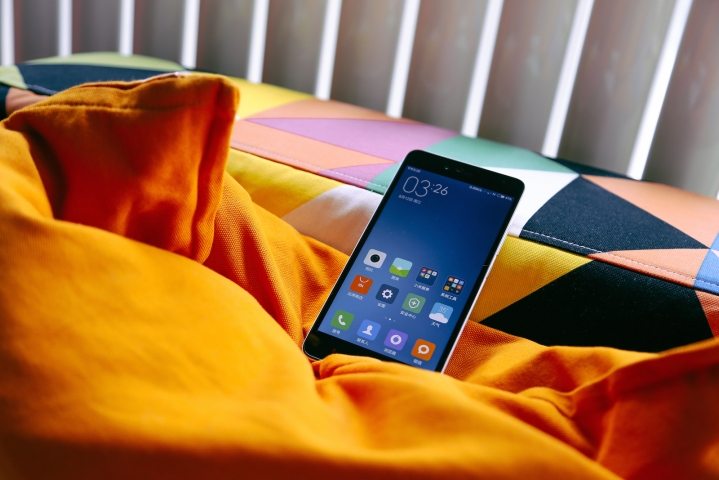 Known especially for their affordable devices, Xiaomi and OnePlus have also produced high-end flagship phones which have been equally successful in striking the right chords with the buyers. Two such handsets from these giant budget smartphone makers are the Xiaomi Redmi Note 2 and the OnePlus 2.
These two flagship devices were released recently and are great alternatives for the top-of-the-line by the bigger players in the market. At very affordable prices, these devices offer top-end technical specs.
OnePlus 2 and the Xiaomi Redmi Note 2 are the smartphones most budget buyers would want to. Let us compare both and see which one is worth your money and why.
Xiaomi Redmi Note 2 vs OnePlus 2
Display
The Redmi Note 2 has a 5.5-inch 1080×1920 full HD display with a pixel density of 401ppi. The 5.5-inch 1080×1920 screen of the OnePlus 2 with about 401ppi density is almost identical to its Xiaomi contender. Both the devices also have multi-touch and 16M colors in their displays, and being so similar, offer almost the same amount of sharpness and brightness.
Hardware
The Xiaomi Redmi Note 2 has two octa-core Coretx-A53 CPUs under its hood, with one variant of the phone clocked at 2.2GHz and the other clocked at 2.0GHz. Housing this CPU is a MediaTek MT6795 SoC. Internal storage of the device is decided by the processor configuration it carries.
Meanwhile, the OnePlus 2 also has dual-CPUs, a 1.82 GHz quad-core Cortex-A57 and a quad-core 1.56 GHz Cortex-A53. THe octa-core CPUs are assembled inside a Snapdragon 810 SoC by Qualcomm. The internal storage in the OnePlus 2 remains the same, unlike the Redmi Note 2.
So which one is better here? Qualcomm's Snapdragon 810 SoC is more recent and thus the OnePlus 2 definitely performs faster than the MediaTek MT6795 SoC in the Redmi Note 2.
Memory
As mentioned earlier, the Xiaomi Redmi Note 2 has two variants, one of which has 16GB of internal storage with the 2GHz CPU, and the other has 32GB of internal storage along with the 2.2 GHz processor. Both the variants have a 2GB RAM. Sadly, only the Chinese variant of the phone has a MicroSD slot for expansion up to 32GB.
OnePlus 2 has two variants as well. One of them has 16GB of internal storage with a 3GB RAM, while the other has a 4GB RAM coupled with 64GB of internal memory. OnePlus 2 does not have a MicroSD slot either.
Camera
The OnePlus 2 and the Redmi Note 2 both have a similar 13MP rear camera with an LED flash and a 5MP front camera for selfies. The Xiaomi phone captures 1080p videos at 30fps, while the OnePlus 2 records slightly better 2160p videos at 30fps and 720p videos at 30fps.
Battery
A 3,060 mAh Lithium-Polymer battery powers the Xiaomi Redmi Note 2 and gives it around 11.5 hours of talk time on 3G. OnePlus 2 has a stronger (3,300 mAh) fixed Lithium-Polymer battery. Its talk time is still unknown.
Price, Availability, and Release Date
The Xiaomi Redmi Note 2 is on sale only in China through online flash sales and costs CN¥799, that is around $125. We expect it to hit other regions soon.
OnePlus 2 can only be bought through an invite. If you don't have one, some third-party online retailers are offering the phone worldwide. You will have to shell out $359 to buy the phone from such sources.
Final Words
The One Plus 2 and the Xiaomi Redmi Note 2 offer almost similar technical specs and come at really affordable prices, but we believe the Redmi Note 2 offers better value-for-money and proves to be the better choice.
What would your choice be?