Xiaomi is considered as the pioneer of high-end budget smartphones in the market. The Chinese company has set its roots very strongly in most of the major smartphone markets and has been churning out hit smartphones one by one. However, some of its devices are only available in China, which is a bit disappointing for Xiaomi fans in other countries. But the good news is that the company has now started its brand sale on Everbuying, where users can buy best of Xiaomi smartphones and shipments will be international.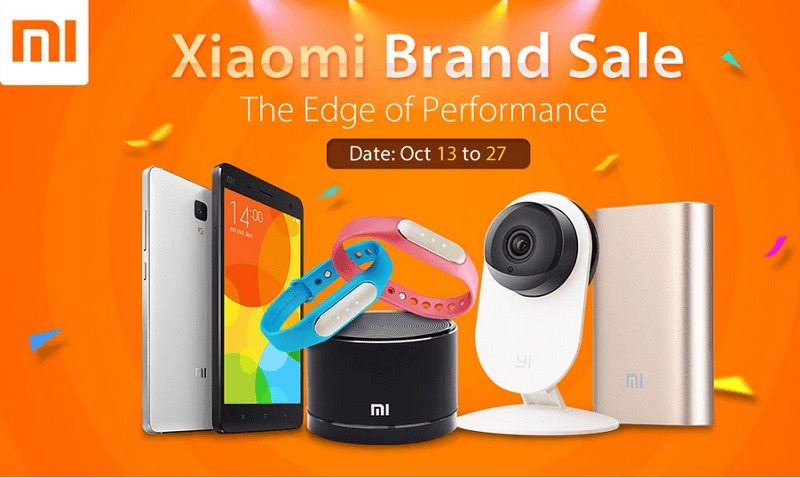 The sale will run from 13th to 21st October and three Xiaomi phones will be sold at discounted prices. First one is the recently launched Xiaomi Redmi Note 2, which retails at $189, will be available for just $174.99. Then there is the Mi4 Overseas Edition, which will be sold at $209.99 instead of its original price $229.99. The third phone is the Mi4i Advanced Edition and will cost $257.49 instead of its regular price $298.50.
This new Xiaomi Brand Sale is a total bargain, especially for those people who fancy Xiaomi phones but reside outside China, where most of the Xiaomi flagships reach very late. Huge batteries, great displays, excellent RAM and processors, and very good cameras are really a bargain at these prices. Also, the sale will be including other Xiaomi devices like power banks, Mi Band, etc. So in case you are thinking of buying a Xiaomi product, make sure you don't miss this opportunity, as the sale on Everbuying will get over on 21st October.