Most of us have heard of Xiaomi because they often make it to the headlines for breaking sales records with their affordable smartphones. They have done it again, this time with the Redmi Note 2 that was announced a month ago.
Xiaomi has set an incredible record of selling 800,000 units of Xiaomi Redmi Note 2 in just 12 HOURS! It didn't end here; the sales kept growing and according to reports from many sources, the company managed to sell over 1.5 million units by September 5! This is definitely the highest number of sales for Xiaomi in such a short time.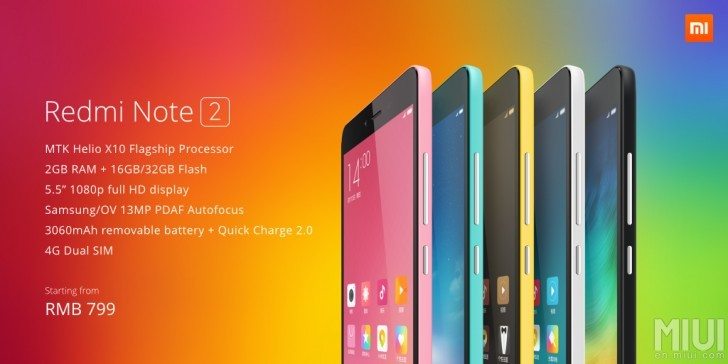 It is hard to believe that Xiaomi was founded only 5 years ago and is now competing with Apple and Samsung in China. If Xiaomi keeps selling the Redmi Note 2 at this rate, it can easily meet over 10 million sales by the end of 2015. There is no doubt that these records were set due to the pricing strategy; the Redmi Note 2 is a perfect combination of decent quality and a cheap price, costing only $125 for the 16 GB and $156 for the 32 GB version. Also, it is impressive and incredible at the same time how the company is keeping up with such a high demand.
At the moment, the Redmi Note 2 is still limited to the local Chinese market, making the sales record all the more impressive. Xiaomi has already started to expand to the Indian market. Expanding to the international market requires a lot of work, but as hinted by Xiaomi's vice president, Hugo Barra, the company may plan on doing it soon.