Xiaomi released its new Redmi 3s back in June as a refresh of their Redmi 3 model, offering better hardware. Let's see how it compares to Redmi Note 3, also coming from Xiaomi.
The Redmi 3s comes with a price tag of $105 for 2GB of RAM and 16 GB of storage variant and $135 for the 3GB/32GB variant. On the other hand, the Redmi Note 3 is priced at $150 (2GB/16GB) and $180 (3GB/32GB). Both phones come with Android 5.1 (Lollipop) and Xiaomi's MIUI 8 UI.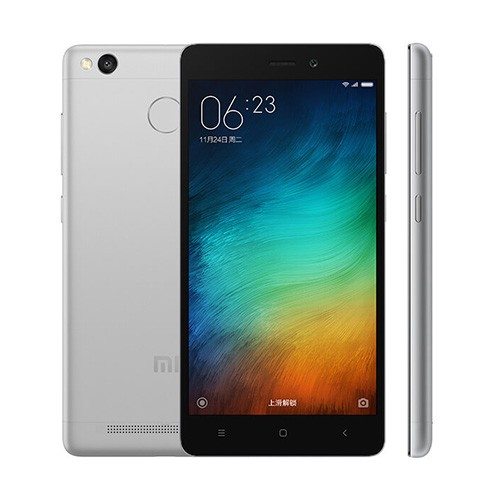 The Redmi 3s and Redmi Note 3 have a big size difference. Redmi 3s comes with a 5.0-inch screen and 720p resolution; this leads to respectful 294ppi pixel density. The Redmi Note 3 is a phablet packing 5.5-inch screen with 1080p resolution leading to a solid 403ppi pixel density. The difference in pixel density is visible, but 720p on 5-inch display has a density almost equal to those of iPhone 6s (326ppi).
Both phones look pretty nice, with their slim design (8.5 mm for Redmi 3s and 8.7 mm on Redmi Note 3). The Redmi Note 3 is much bigger (150 x 76 x 8.7 mm) than 3s (139.3 x 69.6 x 8.5 mm); after all, it is a phablet. Insides are pretty solid (especially when looking at the price) on both models. The Redmi 3s comes packed with Qualcomm Snapdragon 430 (Quad-core 1.4 GHz Cortex-A53 & quad-core 1.1 GHz Cortex-A53 combined with Adreno 505 GPU), while the Note 3 has Qualcomm Snapdragon 650 (Quad-core 1.4 GHz Cortex-A53 & Dual-core 1.8 GHz Cortex-A72 combined with Adreno 510 GPU). On paper, Snapdragon 430 scores around 42,000 points in Antutu, while Snapdragon goes up to 79,000 points. Keep in mind that Redmi 3s comes with a 720p display, meaning that 42,000 points in Antutu are just enough for the resolution.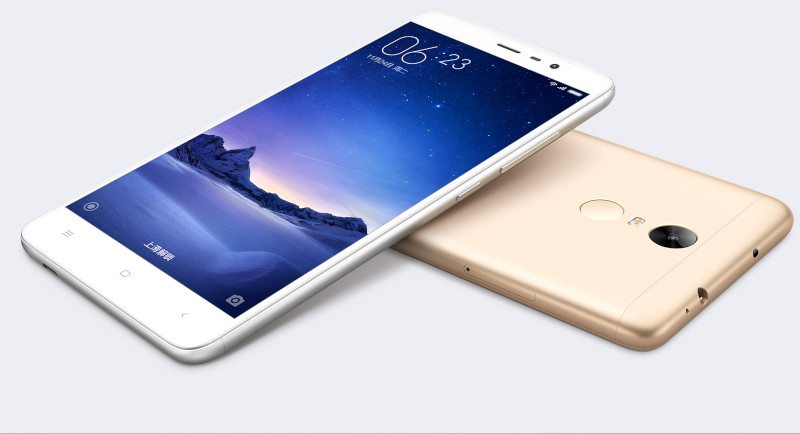 Both phones (as almost any model from Xiaomi) come in a couple of variants. Redmi Note 3 comes either with 2GB of RAM and 16GB of storage or 3GB RAM and 32GB storage, which is also the case with Redmi 3s (2/3 GB of RAM and 16/32 GB of storage). Both phones feature dual SIM capability and SD card slot (bear in mind that SD card uses SIM 2 slot).
Xiaomi Redmi 3s packs a 13MP primary snapper, and a 5MP selfie camera; while the Redmi Note 3 has a 16MP camera on the back and a 5MP front-facing one. Both phones support video recording up to [email protected] It's interesting to see that the Redmi 3s, although it has a much smaller screen with lesser resolution comes with a huge 4100mAh battery. On the other side, the Redmi Note 3 has more than solid 4000mAh battery, but compared to 3s, it looks way less durable.
In the end, the Xiaomi Redmi 3s is a solid midrange smartphone with a stunningly low price, a real steal. The Redmi Note 3 is, on the other hand, an affordable phablet with a powerful chipset and a nice screen. After all, since the price difference is $45 for both variants, it all comes to you; do you need powerful processor and a bigger screen, or will you be satisfied with Snapdragon 430 combined with 5-inch 750p display (again, for the resolution, Snapdragon 430 is more than enough, especially with 3GB RAM version).