Since quite a few recent smartphone launches, Xiaomi is trying to play safe with its popular smartphone series to make sure that each of the releases is an instant hit. The company is fitting in high quality cameras, great processors, and big batteries into its devices to make sure they are great performers. And the Chinese smartphone maker wants to do the same with its next launch, the Xiaomi Redmi 3.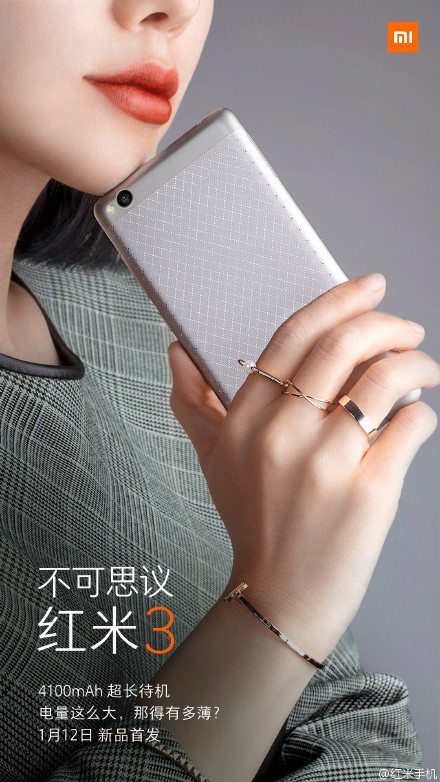 A new teaser posted by Xiaomi on its Weibo page states that the Redmi 3 will be seen sporting a big 4,100mAh battery. The company also says that a new technology allowed them to almost double the battery capacity while maintaining the size. So we could actually get a slim Redmi 3 (rumored thinness is 8.5mm) while not compromising on the battery life. And going by the specs, users should be able to get at least 2 days of easy usage.
Talking about the specs, the Xiaomi Redmi 3 gets a 5-inch HD screen, Snapdragon 616, full metal body with a grippy patterned rear, a 13MP/5MP camera setup, and more. Let's wait for the launch now.