Just a week ago, there were few reports that the Chinese smartphone maker Xiaomi is nearing its US debut. Now a new smartphone, named as Xiaomi Redmi 2 Pro, has passed through the FCC (Federal Communications Commission). Though it is not necessary that every device hitting the FCC table gets a US launch, but definitely it adds some weight to previous speculations.
The Xiaomi Redmi 2 Pro is built around a 4.7-inch 720p display, and is powered by a Snapdragon 410 chipset. 2GB of RAM is inside the phone along with 16GB internal storage space. A 2,200mAh battery keeps the device running. Connectivity options include Bluetooth 4.0, Wi-Fi, and 4G LTE.
According to liliputing, the Redmi 2 Pro is similar to the Redmi 2 Prime, which is the first Indian-made Xiaomi smartphone and is available in the Indian marketplace at Rs. 6,999 (approx. $108).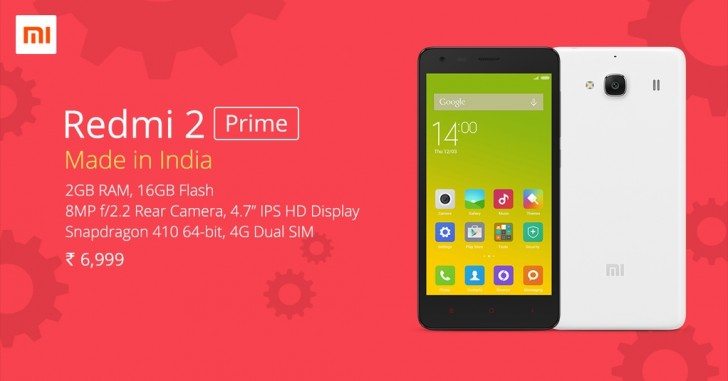 The variant that has been certified by the United States agency, is actually a GSM850/1900 cellphone that provides support for LTE bands 7, 4, and 2.
We cannot confirm that the Xiaomi Redmi 2 Pro is definitely arriving to US. Hopefully Xiaomi will come forward and will clear the haze around the U.S. debut as well as the smartphone in question.