We recently got to know that the Xiaomi Mi5s and the Xiaomi Mi Note 2 are in development and will be released by the end of this year. While the Mi Note 2 will be a completely new device, the Mi5s is expected to come with some significant technology upgrades over the current Mi5 to make it a more value-for-money flagship. Today, we uncover some more details about the Xiaomi Mi Note 2.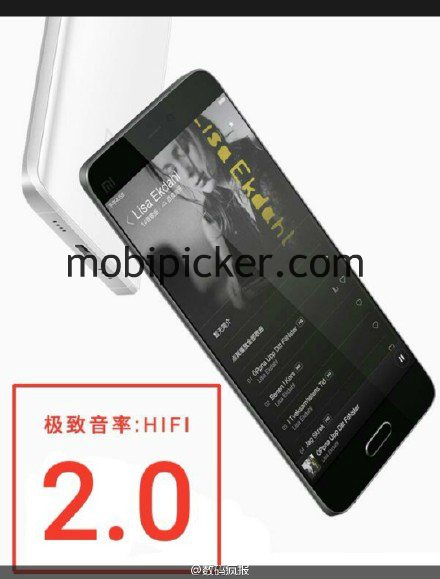 The news comes straight from China's Weibo microblogging site that has been a regular source for leaks and crucial information especially about smartphones. According to our Chinese sources, the Xiaomi Mi Note 2 will come with a 5.7 inches Full HD screen, while the top model Edge version will get a 2K dual curved display. There will be Force Touch support (pressure-sensitive screen), probably for the top variants only.
The Xiaomi Mi Note 2 will be offered in three different variants. The first variant will carry 4GB of RAM with 32GB internal storage, and this will be the phone with the standard Full HD screen. The second variant is rumored to get 6GB RAM with 64GB internal storage, while the third Edge variant will get 6GB RAM with 128GB internal storage and a curved display of course. The Force Touch display may be seen either in the 6GB/64GB variant and Edge variant or in the Edge variant only; it's unconfirmed yet.
As for the pricing, the 4GB/32GB version will cost CNY 2,499 ($376), while the 6GB/64GB variant will cost CNY 2,999 ($451). The Xiaomi Mi5s Edge version will be priced at around CNY 3,499 ($526), thus making it the most expensive Xiaomi smartphone ever made. Also, this will be the first time Xiaomi phones will offer 6GB RAM.
Other rumored Xiaomi Mi Note 2 specs and features include dual 12MP rear cameras for the top 6GB/64GB variant and the Edge variant, while the standard 4GB/32GB model will get a single 16MP rear camera. Battery capacity is expected to be 4000mAh with Quick Charge 3.0, and it is being said that the new phones will either get Snapdragon 820 or Snapdragon 821. Hidden/ultrasonic fingerprint scanner, NFC, infrared, Hi-Fi audio, etc. are also included in the rumored features.
Of course, you should take this information with a pinch of salt, and we expect the Xiaomi Mi Note 2 price to be lower when it is launched. Stay tuned for more updates.