The upcoming Xiaomi Mi Note 2 smartphone is going through serious release date rumble. The first date was planned for the beginning of September but problems with certificating the device with Chinese TENAA (Chinese telecom equipment certification authority) pushed the release for September 27, along with the release Mi 5s and Mi 5s Plus. September 27 passed without Mi Note 2 reveal, and the recent reports suggest the phone might release during October, maybe even later.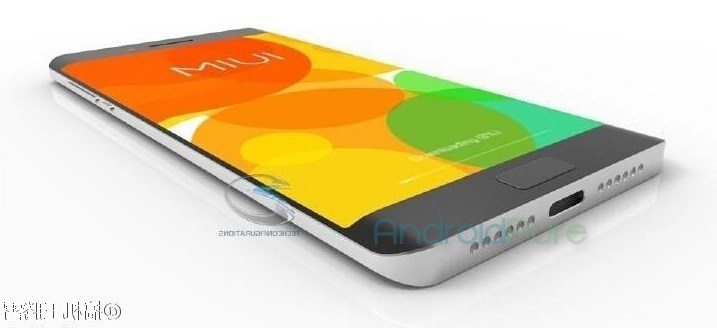 It seems Xiaomi is facing serious problems with the Mi Note 2 certification process since the model still hasn't passed TENAA certification, which has to be done before any phone gets released in China. Interestingly, the Mi Note 2 passes the certification with Chinese CCC (China Compulsory Certification), making the whole TENAA problems even stranger. Latest report coming from GSM Arena hints about Mi Note 2 launch event planned for October, so we might see the new model less than a month from now.
For now, the exact release date is unknown, but many details surrounding the upcoming model are available. The upcoming model should be offered in three flavors. The regular Mi Note 2 edition should come equipped with Snapdragon 820, 4 gigs of RAM and 32 gigabytes of internal storage along with the 5.5-inch 1080p display.
The Pro edition should feature Snapdragon 821, the same 5.5-ich display (other rumors talk about a 5.7-inch 2K display), 4GB/6GB of RAM and 64GB/128GB of internal storage. On top of that, the Mi Note 2 Pro should be equipped with a 12 MP (f/2.0) main camera supporting 4 axis OIS and dual LED flash (using either IMX260 sensor from Sony or S5K2L1 sensor from Samsung), and a 3,700 mAh battery, The internal storage should be UFS (Universal Flash Storage) 2.0, with read and write speeds much faster than a regular eMMC storage.
64GB version should cost 2,499 Yuan ($375) with 128GB version costing 2,799 Yuan ($420). The phone should feature Android Marshmallow. There's even rumor about the fourth potential version sporting 256GB of internal storage, 8 gigs of RAM, and Android 7.0 Nougat out of the box.
For now, Xiaomi hasn't confirmed any details about the upcoming model.