Xiaomi Mi Note 2 could very well be the flagship that will take over the progress of Mi5, and provide users with loads of mobile computing power combined with an array of features that only flagship smartphones possess. According to Cnbeta, a leaked image of the smartphone shows that Mi Note 2 not only has a dual curved edge screen, but there's also a space that shows that the device will have the same home button as a Galaxy Note 7.
We have yet to see a curved edge screen on a smartphone other than the Galaxy series, so Xiaomi Mi Note 2 could be another handset to possess it. Other rumored Xiaomi Mi Note 2 specs and features include dual 12MP rear cameras for the top 6GB/64GB variant and the Edge variant, while the standard 4GB/32GB model will get a single 16MP rear camera. Battery capacity is expected to be a 4,000mAh capacity that will provide support for Quick Charge 3.0.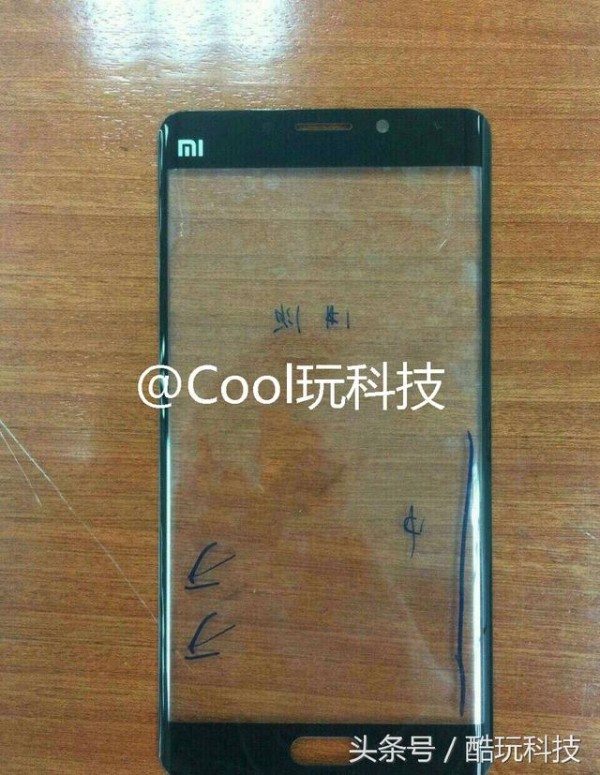 This shows that the upcoming phablet could either feature a Snapdragon 820 or Snapdragon 821. In total, The Xiaomi Mi Note 2 will be offered in three different variants. The first variant will carry 4GB of RAM with 32GB internal storage, and this will be the phone with the standard Full HD screen. The second variant is rumored to get 6GB RAM with 64GB internal storage, while the third Edge variant will get 6GB RAM with 128GB internal storage and a curved display of course.
It also looks like Xiaomi is going to be taking one feature Apple's iPhone books, because it's been rumored that a Force Touch display could be present inside the highest performing model. All of these rumors are yet to be confirmed, and it looks like August 16 could deliver all the much needed proof that we wanted to figure out.