The leaked images of the upcoming Xiaomi Mi Note 2 could very well be seen as the flagship that will take over the progress of Mi5, and provide users with loads of mobile computing power combined with an array of features that only flagship smartphones possess.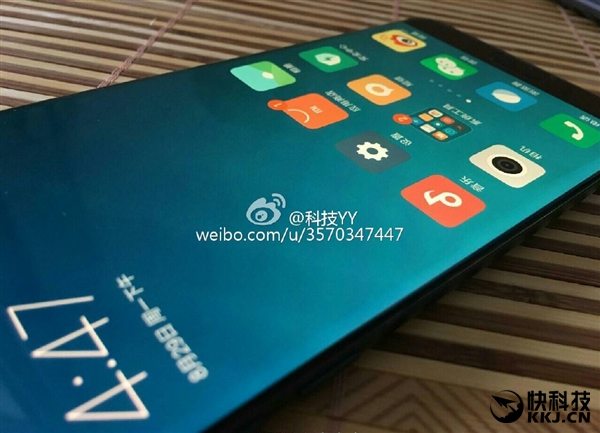 A series of leaked images show that Mi Note 2 has a display that's nudging to the sides of the smartphone, and if you pay attention to those images, you will see that it is an indeed a curved display, something that has been present on Galaxy smartphones for the longest time. If you can tell, the display also appears bright, showing that we might get to see an AMOLED panel on the smartphone.
We have yet to see a curved edge screen on a smartphone other than the Galaxy series, so Xiaomi Mi Note 2 could be another handset to possess it. Other rumored Xiaomi Mi Note 2 specs and features include dual 12MP rear cameras for the top 6GB/64GB variant and the Edge variant, while the standard 4GB/32GB model will get a single 16MP rear camera. Battery capacity is expected to be a 4,000mAh capacity that will provide support for Quick Charge 3.0.
The upcoming phablet could either feature a Snapdragon 820 or Snapdragon 821. In total, the Xiaomi Mi Note 2 will be offered in three different variants. The first variant will carry 4GB of RAM with 32GB internal storage, and this will be the phone with the standard Full HD screen. The second variant is rumored to get 6GB RAM with 64GB internal storage, while the third Edge variant will get 6GB RAM with 128GB internal storage and a curved display of course.