Xiaomi Mi MIX has set the trend for bezel-less design. It's a phone characterized by edgeless design, amazing hardware and a ceramic chassis. The phone features a 6.4-inch screen with a stunning screen-to-body ratio of 91.3%. Xiaomi Mi MIX looks gorgeous, especially the white colored one. The aesthetically appealing phones will soon be followed by their successor – Xiaomi Mi MIX II. And this is one phone you'll definitely fall in love with!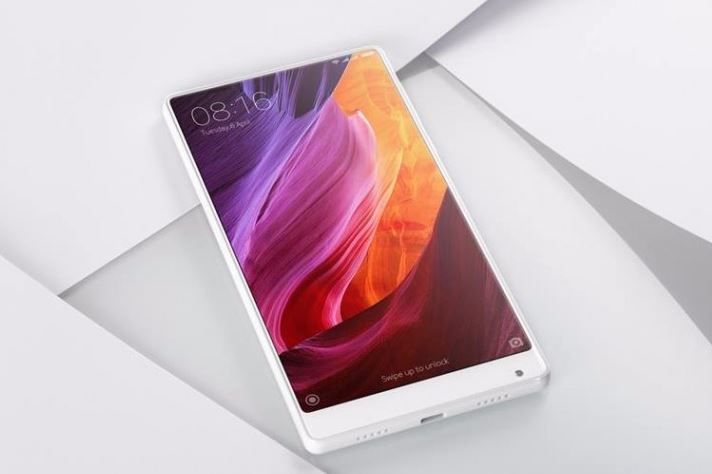 Xiaomi Mi MIX II to come with unbelievable screen-to-body ratio
If 91.3% screen-to-body ratio can look so stunning, how about a screen-to-body ratio of 93%? Well, according to reports from China, Xiaomi Mi MIX's successor Xiaomi Mi MIX II will come with a screen-to-body ratio of 93%. It may not seem like a big jump from 91% but designing a phone with a screen-to-body ratio of 93% is no trivial task! Philippe Starck, the man behind Mi MIX design, will also work on Mi MIX II.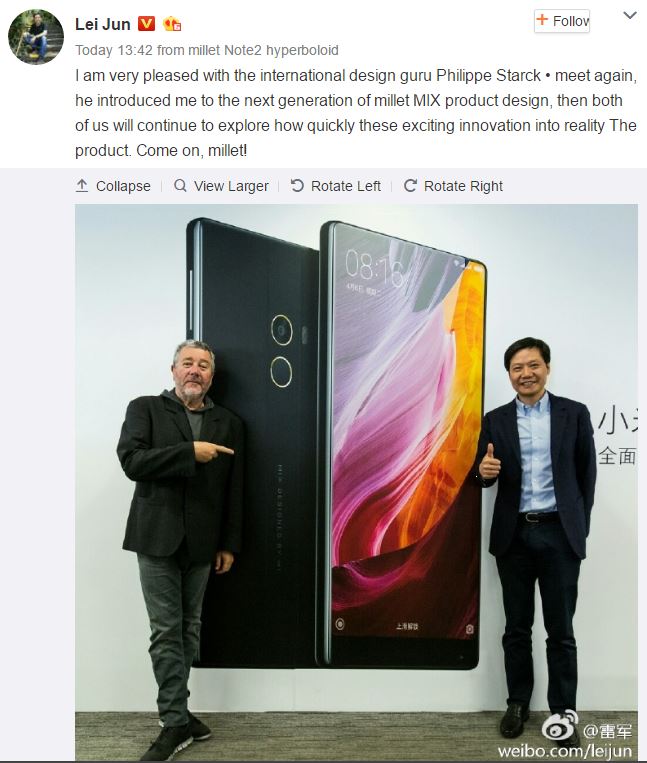 The upcoming Mi MIX II is expected to come with the same ceramic body as its predecessor. There's something about ceramic bodies that you would want to take note of – they are brittle! Users are expecting to see some kind of hardware improvements too, specially hardware stabilization on the front and rear cameras. A faster camera sensor and improved camera hardware will go a long way in making pictures more appealing, crisp and clear.
Speaking about the upcoming Mi MIX II, LeiJun, Founder and CEO of Xiaomi had this to say – "I am very pleased with international design guru Philippe Starck. Meet again, he introduced me to the next generation of millet MIX product design. Both of us will continue to explore how quickly these exciting innovations turn into reality."
What else do you expect to see on Xiaomi Mi MIX II? Do let us know in the comments section.