Xiaomi has started seeding the Nougat firmware to Mi 5 devices, and also confirmed the list of devices to get the latest Android software. The list also includes recently release Xiaomi Mi Mix, and now it's revealed it will be the next device to get the Android 7.0 Nougat update.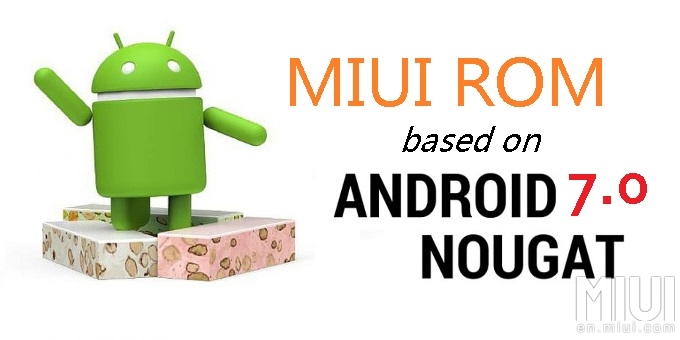 The information comes in form of a post on MIUI forums which confirms that Mi Mix Nougat update is just around the corner, although an exact time-frame wasn't revealed.
As usual, the update will first hit the beta users enrolled in the testing program. Once things seem polished enough, the official rollout of Nougat update for Mi Mix will happen.
The other smartphones confirmed to get the latest Android Nougat are the Mi 4c, Mi 4s, Mi Note, and Mi Max. All these updates are expected to be released in the first quarter of 2017, but only time will tell if Xiaomi is able to keep its promise.
In case you can't remember, Xiaomi Mi Mix was launched last month (November 2016) in China. The smartphone gained praise for nearly bezel-less display of 6.4 Inches. Many touted the Mi Mix as the most innovative smartphone for the year 2016. The handset hasn't been available outside of its home market, but one can expect the same to be released next year.
Right now, if you hold a Xiaomi Mi Mix device, be assured of the Android 7.0 Nougat update heading your way within a month or two.
Do let us know what you think of Xiaomi Mi Mix smartphone in the comments section below.