The Xiaomi Mi Max is a hot news right now and is going to be unveiled next week. While a render was leaked previously and suggested some interesting design elements in the phone borrowed from the Mi5, a new image has leaked out today on Weibo and carries a different appearance. Along with that an image of the Mi Band 2 has also been leaked.
Talking about the Xiaomi Mi Max first, the new image shows the phone carrying the three usual capacitive navigational buttons below the display. The phone looks sleek and has got a metal frame, as can be seen from the strip running along the edges of the phone. The rear of the phone isn't seen in the image, so we don't yet know whether the phone will carry an all-metal body. Also, we can't really tell from this image whether the Mi Max has the rumored large display.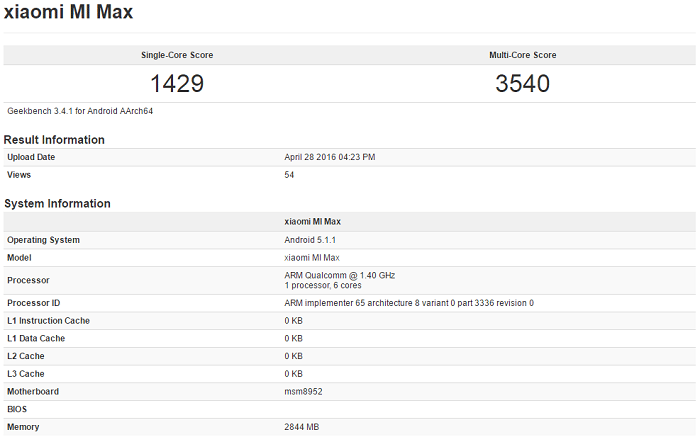 The phone was also spotted on Geekbench recently and is running a 1.4GHz six-core Snapdragon processor, possibly the Snapdragon 617 or Snapdragon 650. The phone was running Android 5.1.1 with 3GB of RAM. It is rumored that the phone will come with a 16MP rear camera, 5MP front camera, and 32GB of inbuilt storage.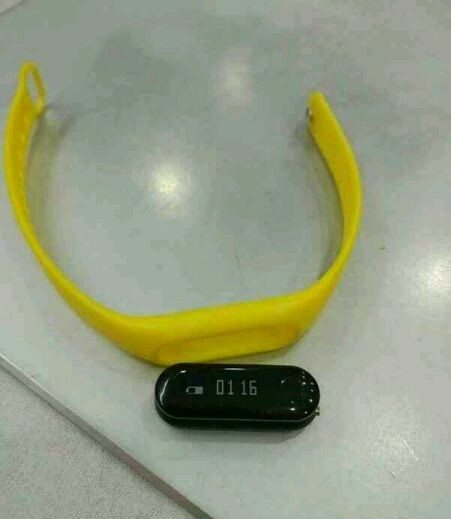 As for the Xiaomi Mi Band 2, you can see in the photo above that the silicone band is similar but the actual device itself has got a display this time. The Mi Band and Mi Band 1s did not get a display and just came with three LED lights. But the Mi Band 2 has a screen that will let you know your fitness progress, stats, and notifications directly from the wearable instead of having to go to the Mi Fit app. It is being said that the new Mi Band 2 will cost CNY 99 ($16 approx).
The Xiaomi Mi Max and Mi Band 2 are said to be launching on 10th May. So stay tuned.