A lot of rumors have been revolving lately around the upcoming Xiaomi Mi 5. The phone will be the next Xiaomi flagship and is expected to get a release in December this year. The phone is filled with high-end features, which raises the ultimate question of "how much would it cost?". And thanks to a new leak, we have already got a hint about the pricing of the Xiaomi Mi 5!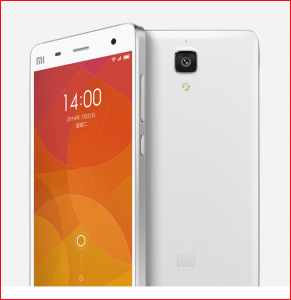 @Leaksfly, who is climbing up the ladders of popularity as a tipster, has posted on the Weibo social network that the Xiaomi Mi 5 will be priced the same as the launch price of the Xiaomi Mi 4. The Mi 4 has faced price cuts recently, but the prices at the time of its launch were 1,999 Yuan (around $314) for the 3GB RAM variant and 1,799 Yuan (around $283) for the 2GB RAM variant. So if @Leaksfly's post is anything to go by, then the Xiaomi Mi 5 will get priced around $314.
In case this turns out to be true, then what's really surprising is the fact that even with the top-of-the-line Snapdragon 820 chip, Xiaomi has managed to keep the phone in the affordable range. It might even end up being the cheapest phone with SD820 SoC. However, it is also possible that the Xiaomi Mi 5 might skip SD82 for the Helio X20 in order to cut down the costs. There is nothing official about this leak, so it will be better to take it with a grain of salt.
The Xiaomi Mi 5 might be launched in December this year and might become the first phone to get Qualcomm's latest Snapdragon 820 chipset. The phone will come with Qualcomm's ultrasonic fingerprint recognition tech, 4GB RAM, 16MP rear camera, Android 5.1.1, full-metal body, and more.