Xiaomi has recently released the Xiaomi Redmi Note 3 and Mi Pad 2 and is probably preparing to release the Mi 5 soon. However, in all this year-end-release humdrum, the company has another surprise in store for Xiaomi fans, especially for those who own the Xiaomi Mi 4.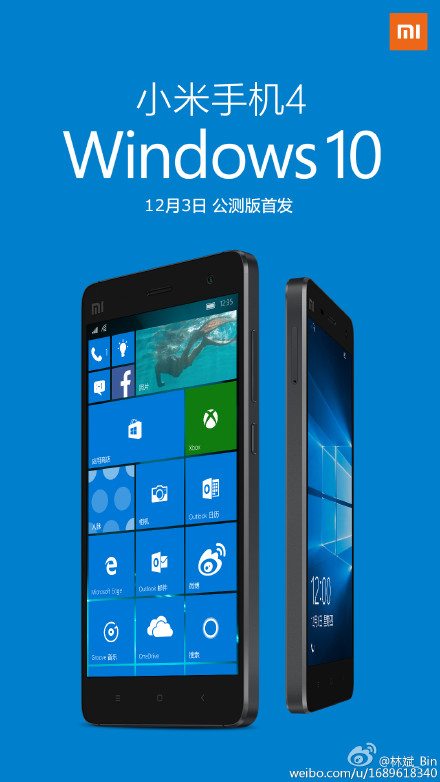 In case you don't know or don't remember, Xiaomi and Microsoft had entered into an agreement about nine months ago in order to bring support to the Mi 4 smartphone for the technical preview of Windows 10 Mobile. Well, the good news is that the OS is going to be released just after 2 days, i.e. on 3rd December. This news has been officially announced by Xiaomi through a teaser posted on Weibo by Xiaomi President and Founder Lin Bin.
But that's not it. Many of you might not be knowing the fact that the recently launched Xiaomi Mi Pad 2 has a Windows 10 variant also which comes in a 64GB version only and costs $205. Now that's some real year-end surprise!