When it comes to major Android updates, Xiaomi is not very popular in the market. The company is not in the habit of providing major updates to its smartphones quickly, and it takes time for such updates to reach even the Xiaomi flagships. However, in a very surprising way, the company has started providing the Android Marshmallow update to its major devices. The update was seeded to the Xiaomi Mi Note recently, and now it's time for the current flagship Xiaomi Mi 4 to get updated to Marshmallow.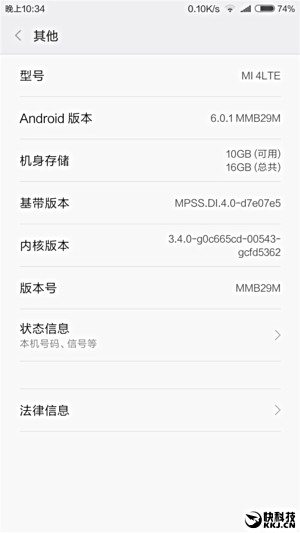 The update has already started rolling out, and the above image shows the Android 6.0.1 update notification for the Mi 4. As compared to the Mi Note that got Android 6.0, the Mi 4 has directly jumped to the version 6.0.1. The new update comes with the build number MMB29M and weighs around 100 MB. If you are using the Mi 4 and haven't received a notification for the update, have patience as the roll-out is gradual and might take some time to reach all of the devices. Alternatively, you can manually check for the update by going to the Software Update section in Settings.
Now that the update has been seeded for the Mi Note and Mi 4, we expect Xiaomi to roll out the update for the Redmi Note 2 and Redmi Note 3. Also, the previous flagship Xiaomi Mi 3 will also be getting the update. The Marshmallow update for the aforementioned phones is still under testing and will be released soon.
In case you don't already know, the Xiaomi Mi 4 came with Android 4.4.3 KitKat when it was launched in 2014. The company had seeded Android 5.1.1 update to the phone in last October. It had been confirmed by a Xiaomi executive that the Mi 4 and Mi Note would be updated to Marshmallow soon. Providing latest updates quickly will help Xiaomi gather more fans. Good job, Xiaomi!