While waiting for the Snapdragon 820 chipset to be used for Xiaomi Mi 5, the manufacturer's current flagship is still falling behind. Xiaomi Mi 4 was released more than 15 months ago, and they tried to keep their customers happy by releasing the Xiaomi Mi 4i and the Xiaomi Mi 4c. In their latest attempt, they decided to cut 17% off the initial price for the Mi 4.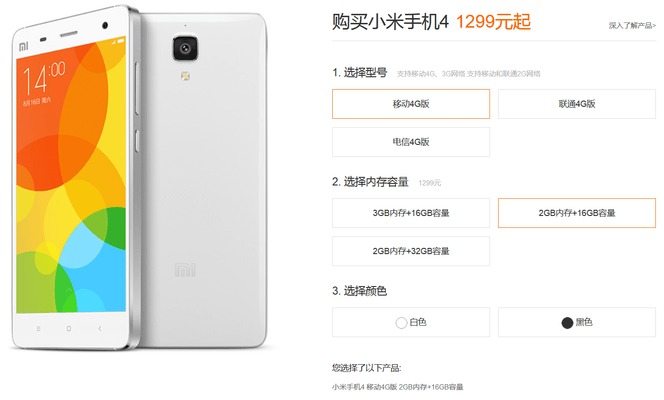 According to PhoneArena, Xiaomi Mi 4's current price is the equivalent of $200 USD, down from $240 before the discount. You can order the phone directly from Xiaomi.
For those who are not aware, the Xiaomi Mi 4 features a 5-inch LCD screen with a 1080 x 1920 resolution, with a pixel density of 441ppi. The Snapdragon 801 chipset, which used to be Qualcomm's number one SoC then, is under the hood with a quad-core 2.5GHz and the Adreno 330 GPU. It has a RAM of 2GB, alongside the 16GB of internal storage. The 13MP back camera has an aperture of f/1.8, perfect for taking pictures even in low-light conditions. The front 8MP one is perfect for selfies.
The phone also comes with a 3080mAh battery and a pre-installed Android 4.4.3. Of course, there are other variations of this phone available, including one with 3GB RAM and 16GB internal storage (for $285 USD), or one with 2GB RAM and a 32GB of internal storage (available for $285). You might as well wait for the Xiaomi Mi 5, which could become available in the late next quarter.