Xiaomi has seen an exponential growth in its smartphone sales in the Indian smartphone market in the last couple of years. It has established itself as a trusted brand among the Indian masses and this is the very reason why this Chinese company is trying to expand its market in India.
According to a report from the Economic Times, Xiaomi is planning to establish two manufacturing units in the country by 2016 in an effort to consolidate its position in India even more. The report also suggests that the Company will launch more devices this year in the country now than earlier.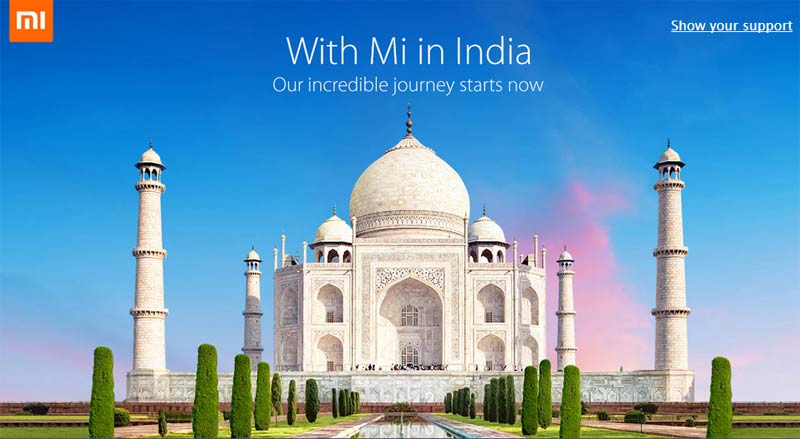 Bin Lin, Co-founder and President at Xiaomi told the Economic Times that Xiaomi is planning to manufacture handsets, components and peripherals in India. He said that Xiaomi sold over 100 million devices last year and it expects this figure to rise up to 140 million devices in 2016.
Earlier last year, Xiaomi had partnered with Foxconn to manufacture the Redmi 2 Prime in its Sri City manufacturing plant in Andhra Pradesh. It was company's first device under the 'Make in India' initiative. 75% of Xiaomi's phones are manufactured at Foxconn's Sri City Plant and the company sells around 1 million devices every quarter.
Lin further said that the Company was in talks with Foxconn to set up two more smartphone facilities. Manu Jain, Xiaomi India head said that the company is trying very hard to get "at least one of facilities kick start and running within this year".
He also mentioned that the company wishes to open single-brand retail stores in the country and a recent PTI report suggests that the Company has applied for the same with the Department of Industrial Policy and Promotion (DIPP).
Xiaomi has recently launched its Redmi Note 3 in India and it has announced to launch its flagship device Mi5 by April in India. Reports suggest that the Mi5 will be priced anything between Rs.20,000 to Rs. 27,000.
The company also has released its products in other categories like the Mi Bluetooth Speaker which will go on sale by the end of this month and Xiaomi intends on releasing one device in the next quarter and then one other in the next half of 2016.
India took over the USA to become world's second biggest smartphone market and it makes sense that Xiaomi is trying to expand its wings in the Indian market.