Xiaomi has already sent out some teasers for the Xiaomi Drone a few days ago, and the new UAV device is all set to be released on 25th May. However, Xiaomi's CEO Lei Jun always has a hand in teasing Xiaomi devices that are path-breaking and out of the common. Today, the CEO has posted an image on Weibo that has been taken by the Xiaomi Drone.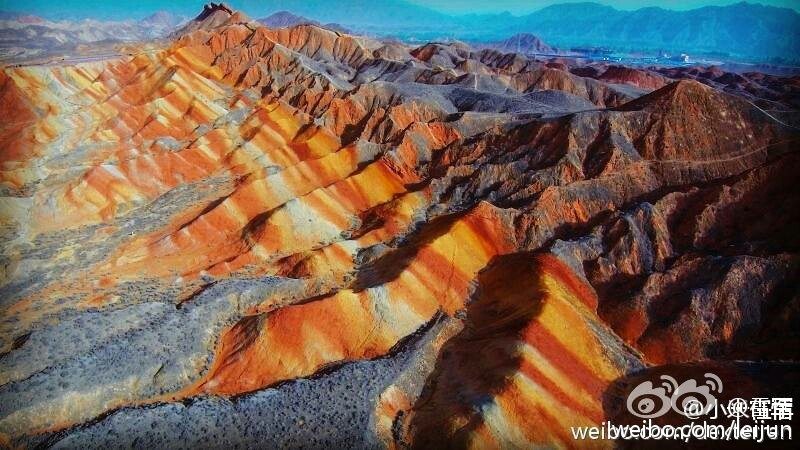 As you can see, this is a nice, beautiful landscape shot taken from the Xiaomi Drone. Of course, the actual clarity and quality of the image will be much better as microblogging sites trim down the quality for reducing the size of the phones. With the photo, Lei Jun also confirmed that the UAV will be released on 25th May at 19:00 local time in China.

The CEO also said in his post that everyone will be able to enjoy flying the UAV, which suggests that the new Xiaomi Drone will carry a very affordable price. From the teasers and posters, it looks like the Drone will carry a four-rotor design with the camera being packed in a sphere. The camera is rumored to support 360-degree rotation along with 4K video at 30fps. The camera is also said to have OIS (optical image stabilization). Users will be able to control the drone either with a mobile app or with a dedicated controller.
As said before, the Xiaomi Drone will give a tough fight to DJI's Phantom drones in terms of features and especially the budget-oriented pricing Xiaomi is known for.