In case you don't know, Xiaomi has got a lot of different types of products in its portfolio. The company's product line includes tablets, phones, routers, scooters, luggage, air purifiers, and more. Xiaomi keeps expanding to new areas of the tech industry, which is why it wasn't so surprising when we heard that the Xiaomi Drone is going to launch soon.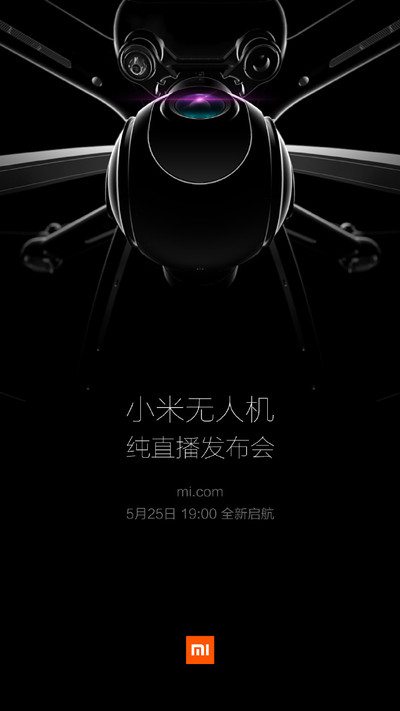 In the past few months, we have seen a lot of leaks and heard a lot of rumors about the Xiaomi Drone. Some leaks also suggest that the drone might get controlled using a wrist band, like a follow-me system. Thankfully, our doubts are going to be cleared in a few days, as the Xiaomi Drone launch date is set for 25th May.
Xiaomi sent out some teasers in China today that confirm that the Xiaomi Drone is going to be launched on 25th May, which is just 5 days away. It is being said that the drone might record 4K videos, thus giving a tough fight to DJI Phantom drones. The teaser also says that the phone will be priced at CNY 3,999 ($610), which is great for a 4K recording drone.
Let's wait for the launch and see whether Xiaomi will be able to keep its drone in the air of the competitive market.