Xiaomi Mi Mix has only been available in black color. A few days back, several leaks pointed at a white color variant of Xiaomi Mi Mix. The model was listed on a Chinese online store. Xiaomi also gave subtle hints at a possible launch of the white color variant in one of the teasers. The teaser didn't explicitly say anything about the white variant but the word WBHLIATCEK, which is a juxtapose of the words WHITE and BLACK gave a clear hint that the company would be launching a white variant of the Xiaomi Mi Mix soon. In line with the leaks and the teasers, Xiaomi has finally announced the white Mi Mix during its Consumer Electronics Show (CES) press conference. CES is happening in Las Vegas, NV from January 5 to January 8, 2017.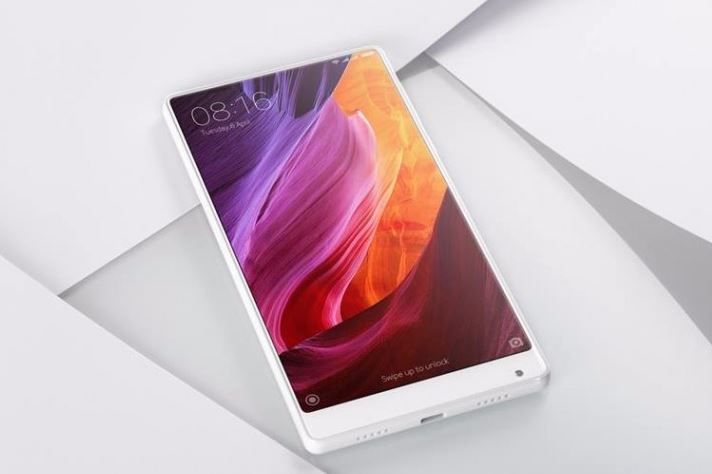 Xiaomi announces white Mi Mix
Xiaomi has made the white variant of Mi Mix official. According to Hugo Barra, Vice-President, Xiaomi,  the new variant has a pearl-like finish. Only the color has changed. The other specs remain the same as the regular black color Xiaomi Mi Mix. With an almost bezel-less display, Xiaomi Mi Mix was one of the first phones to come with the new display trend. It sports a Qualcomm MSM8996 Snapdragon 821 chipset with Adreno 530 GPU, 4GB RAM, and 128 GB internal storage. Featuring a 16MP dual-LED flash primary camera and a 5MP secondary camera, the phone runs on Android OS v6.0 (Marshmallow), with a planned upgrade to Android 7.0 Nougat. Xiaomi Mi Mix comes with an impressive non-removable Li-ion 4400mAh battery.
Xiaomi Mi Mix White China-only for now
The white variant of the Mi Mix will only be sold in China. The release date hasn't been mentioned yet. So far, Xiaomi hasn't announced its plans of expanding into US, Canada, and Western Europe. So it looks like people across the world will have to wait to get their hands on Xiaomi Mi Mix.