Xbox Scorpio is a much-hyped and the most powerful video gaming console by Microsoft. The Console has yet to fully release but the Xbox Scorpio prices might have leaked ahead of its official reveal at E3 2017.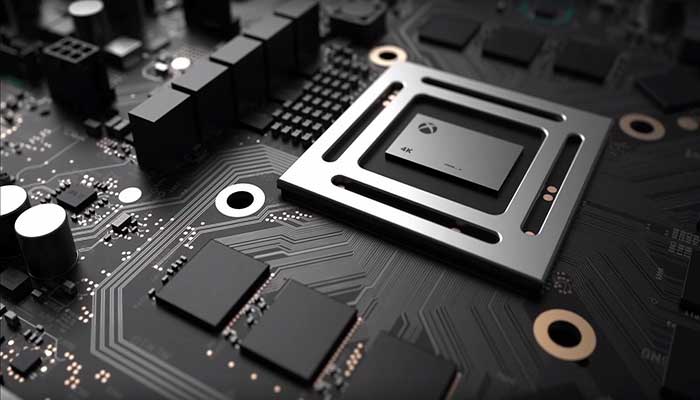 As the previous reports suggest, Microsoft has plans to reveal the full Xbox Scorpio price AT E3 gaming expo. However, an eager retailer has revealed the details about Scorpio's prices a bit earlier.
A Spanish retailer who goes by the name "XtraLife" (via DesiXBL), is advertising the console with a price tag of €399. If these figures are true and the original price is going to be this one, the Xbox Scorpio will be available in roughly $430. Same goes for the UK, if we consider this the original price, the Xbox Scorpio will cost only £335. With a bunch of other techs, it will cost around £399 in the UK if the Spanish advert is accurate.
Como esto sea cierto…, pónganme 4, señores de @xtralife_es 🙂 pic.twitter.com/cTXP7yliRg

— DesiXBL (@DesiXBL) April 19, 2017
The Price of Xbox Scorpio is a hot talk among the gaming and analysts circles on the web. There have been some conflicting reports about its prices in the past, but this advert seems a little bit authentic. Hopefully, the Xbox Scorpio will cost around what this Spanish advert suggests.
In addition, Microsoft also previously said that Xbox Scorpio will cost more than the Xbox One S. In addition, Phil Spencer, Xbox Boss also says that it would meet the demand of higher-end consumers and because of that it will have a higher price than the normal.
Some reports suggest that the Xbox Scorpio's specs have also been in competition with high-end PCs worth thousands of dollars. Hopefully, the new Xbox Scorpio will not cost that much and will stay in an affordable range. The E3 conference of Microsoft is going to take place on 11th June 2017. Hopefully, it'll bring good news with the launch of Scorpio.