The Premium console Xbox Scorpio Brings yet another fantastic news about the new games. According to Microsoft, the new games won't be ruining the base machines. Further reports about Microsoft boasting its new project with the 4K specs are clearly a big challenge for Sony's PlayStation 4 Pro.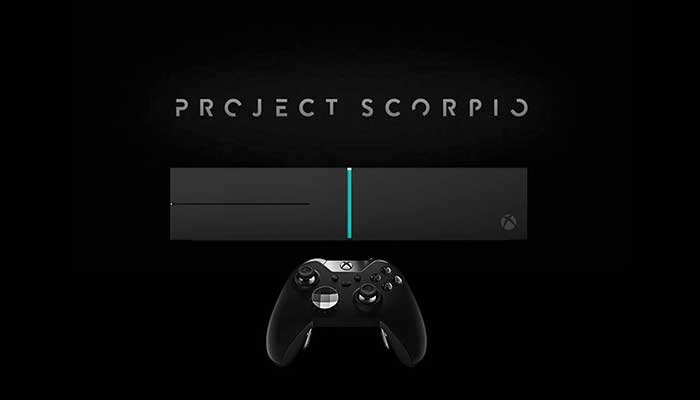 Although, Microsoft has no plans of releasing an exclusive list of games for the Scorpio, but the console is getting a new 4K upgrade. It'll definitely be comparable to the PlayStation 4 Pro and will be giving it a tough time.
Scorpio is probably the most powerful console to ever hit the markets later this year, so there is nothing lesser to expect from it. The early specs details have shown that the Xbox Scorpio will be equipped with Six Teraflops of GPU and will be aiming to deliver best quality 4K experience. To further strengthen its stance, Microsoft has revealed that a number of mixed-reality titles will be coming out with the console.
All the owners of Xbox One and Xbox One S will never be at any risk to lose the big titles. According to Rory Newbrough, the lead designer at Hi-Rez studios stated in a recent interview to Gamingbolt that the
"Developers were still very much focused on providing for where the bulk of their customers are. We like to develop from the bottom up, ensuring the low-end machines and last generation hardware performs its best with the game. The Scorpio brings an opportunity to take advantage of our ultra or enthusiast level settings, but we won't lose sight of those of us who still hang on to their current machines."
Xbox Scorpio is set to release on the E3 2017. However, Microsoft has plans to release some teasers before the month of June as well. This update is brought up just days after Microsoft's claims that the Xbox Scorpio will offer 4K functions that are not currently available on PlayStation 4 or PlayStation 4 Pro edition.
Predictably, the new Xbox Scorpio consoles will not be following the old Power-brick style, instead, it will be copying the Xbox One S' internal Power Supply module.
This all might seem not so much to the fans. But, there's more in the folds about the new Xbox Scorpio and its dynamic 4K abilities. Microsoft's Window Central explains that
"In Microsoft's efforts to make Project Scorpio a true 4K system, it will also feature HEVC and VP9 Codecs for decoding 4K streams for things such as Netflix, just like Xbox One S."
It was further stated at Windows Central that
It Will also leverage HEVC for encoding 2160p, 60 frame-per-second (FPS) video for game DVR and streaming. Microsoft's Beam streaming service has been running public 4K stream tests for some time, and it's now fair to assume it will not only be PC streamers who will benefit. Project Scorpio's Game DVR will allow you to stream and record clips in 4K resolution with 60FPS, according to our sources, which is a massive, massive step up from the 720p, 30FPS you get on the current Xbox One.
Based on Microsoft's claims, it's now fair to say that Xbox Scorpio's 4K 60FPS ability will be giving it a huge advantage over PS4 Pro that offers 1080p and 60FPS. This means that the new Xbox Scorpio will be offering not only the Native 4K gaming but the 4K console features as well. This is indeed a huge step forward and will definitely be challenging PS4 pro big time.