Microsoft's Project Scorpio is undoubtedly a very powerful console ever built. The Forza 6 developer Turn10 has commented about the immense power of the console and tested the console with Ultra settings. The console worked smoothly on Ultra settings and still had power to spare, Turn10 explains.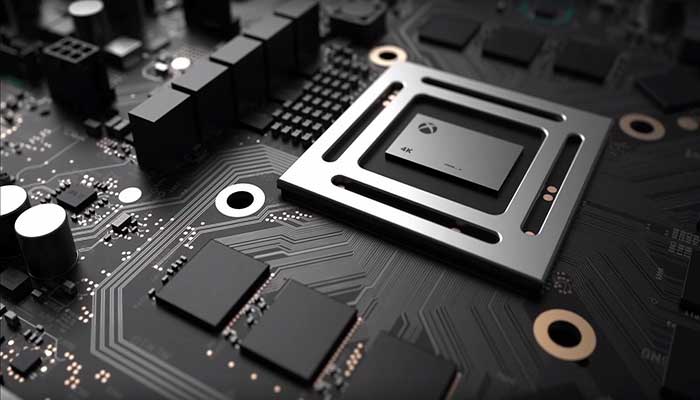 Project Scorpio full specs were released last week by Eurogamer's Digital Foundry. Based on what was disclosed as the Xbox Scorpio's specs, the console does seem immensely powerful, but the fans haven't yet seen any 4K gameplay Footage.
The only thing trending about the Xbox Scorpio's 4K gaming is a still image shared by Eurogamer. The image shows a still of Turn10's latest game Forza 6 of the 4K gameplay on Xbox Scorpio.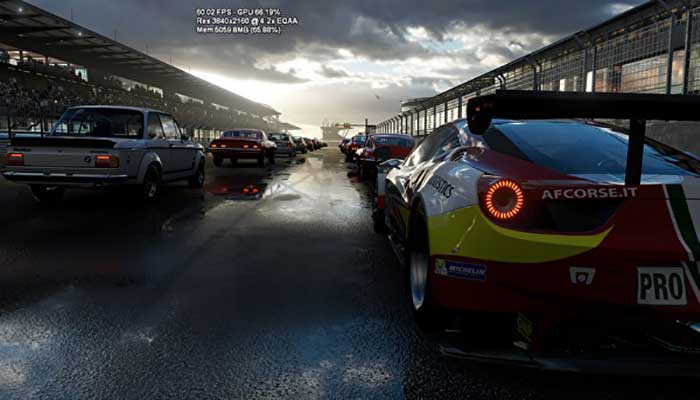 The Image on Eurogamer websites has a caption that tells that the image is indeed of Forza Motorsport with 4K at 60fps. It's using Xbox One Quality settings with 4K assets. Furthermore, the GPU utilization is at 66.19%. This means that there is still a huge amount left over to improve the visuals more.
Recently, Turn10's Software Architect Chris Tector got into an interview with Eurogamer. He told Eurogamer that the new Project Scorpio is immensely powerful video game console. Following are Tector's words
"The crazy story here is that we've gone over our PC ultra settings and for everything that's GPU-related, we've been able to max it – and that's what we're running at, 88 per cent," he said.

This is rendering the player LOD for every car, so you won't see a single LOD pop.

[It's the] top-level model you'd see in the race, one below what you see in Autovista, the model you usually only see for the player. And then we balance out LODs across the scene. It's a disgusting abuse of GPU power is what it is, right?"
Tector further said that the Turn10 studio will now work towards improving the image quality. They will also work towards better ways to minimize the chances of any more Power tread-offs.
"It's horrible but we can do it and we still have the power left over," he continued.

The awesome part about the whole story [is] that we can spend all this time heading into the future.

Instead of saying how are we going to wrestle to get the performance on this, we're actually saying we can make this quality trade-off or this quality trade-off and spend that time iterating heading towards much better image quality – so instead of stressing about getting to a final resolution for titles or a final frame-rate, we can really drive it all into quality."
Project Scorpio Games
Moreover, Microsoft has plans to reveal some of the new games and exclusives for Project Scorpio at E3 Gaming Expo this year. There are chances of Microsoft will also be disclosing the price of Scorpio.
Project Scorpio Specs
According to what we know about the Project Scorpio's specs, it's processor is 30% faster than the original Xbox One. It's GPU is 4.6 times more powerful and faster than that of Xbox One's. The Xbox Scorpio is also laced up with 8GB memory as compared to Xbox One's 5 GB and it supports 4K resolutions for better visual experience.
Following are Xbox Scorpio's Full Specs:
CPU Eight custom x86 cores clocked at 2.3GHz
GPU 40 customized compute units at 1172MHz
Memory 12GB GDDR5
Memory Bandwidth 326GB/s
Hard Drive 1TB 2.5-inch
Optical Drive 4K UHD Blu-ray