As one of the most Powerful and user-friendly consoles, Microsoft's Project Scorpio must have some big titles at the launch. Microsoft recently discussed the importance of the remarkable console and it' is possible that the Xbox Scorpio will be launching alongside some of the best and the biggest titles.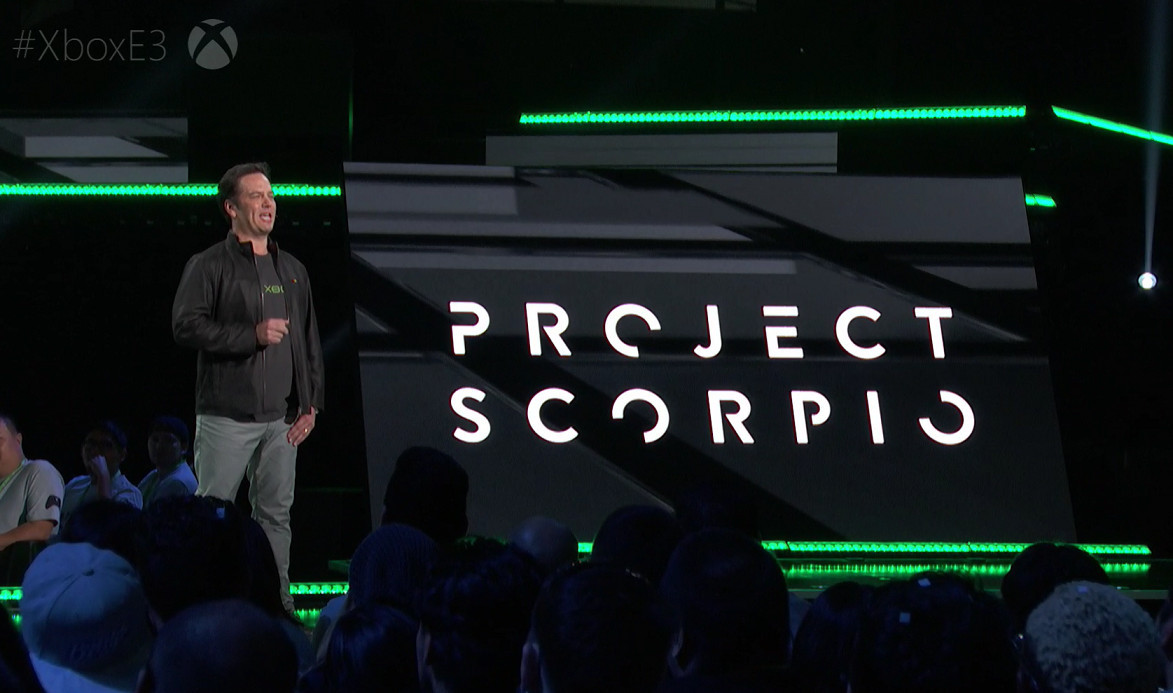 The above update is based on a recent comment made by Xbox One's boss Phil Spencer. Phil Spencer said that "Having first-party games ready for launch is crucial."
Spencer tweeted to his followers on twitter that "I want to give our games more time on stage at E3. I sometimes feel like we rush telling the story of our games at E3."
I want to give our games more time on stage at E3, I sometimes feel like we rush telling the story of our games at E3.

— Phil Spencer (@XboxP3) March 22, 2017
Unfortunately, similar to last year when the console was revealed at E3 gaming expo and since then nothing came out about it, Spencer never told anything more about Scorpio's release dates.
As nothing else came out after the last year's E3 Gaming Expo, and we are not hearing anything about it now, we can go with the statement of Gamestop for clues. The retailer Gamestop addressed the fans and said that Fans could be in for a real treat, as the console is said to be "a very powerful system that's really made for 4K."
This statement from Gamestop clears it out a little bit more that the new Scorpio console is powerful and it will be supporting 4K graphics as well.
According to GameStop's COO Tony Bartel who left a statement during the last investors call. He said that
"Unfortunately we can't talk about a lot other than what's known. We see it as a very gaming centric, very, very powerful unit and so we do believe that there will be some great games that are made for this."
If Microsoft goes short on the new releases, and it comes to the new Scorpio marketing towards the non-Xbox users, Microsoft will definitely have to start a new service.
Xbox Games Pass is also set for a launch later this spring. It'll allow the members to have access to over 100 Xbox One and Xbox 360 titles in Backwards Compatibility games collection at a price of $9.96 per month. The Xbox games pass will include titles such as Payday 2, Halo 5: Guardians. Gears of War: ultimate Edition, Terraria, Mad Max, Fable 3, and a lot of others.
Xbox Scorpio is being hailed as one of the most powerful and user-friendly console ever created. As the console's main site states, Xbox Scorpio boasts powerful six teraflops GPU, and will fully support 4K graphics pack. Hopefully, when it's out, it'll add up to the entertainment and durability, and will definitely be providing a chance to enjoy all the brilliant games in 4K.
Check out this video for more details about the Project Scorpio.