Microsoft revealed a lot of Xbox One titles during the E3. Fans were treated to some blockbuster exclusives and some non-exclusive titles. But a Halo series title that previously was believed an announcement on E3 might be delayed.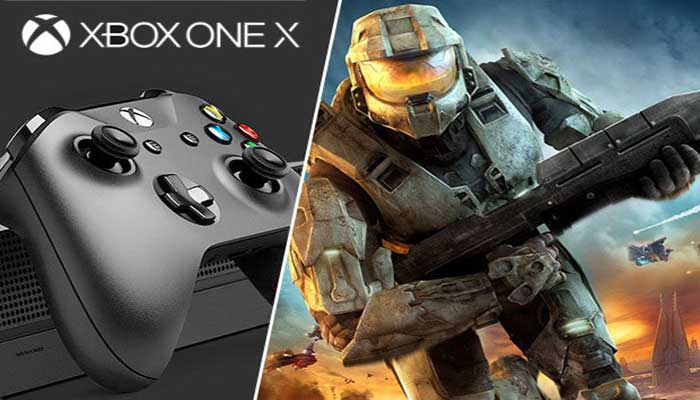 According to latest reports, the Xbox One X could possibly remain without any of the Microsoft flagship titles for quite some time. While Microsoft revealed some really exciting titles, a bad news for the fans also followed. It was revealed recently by the 343 Industries that Halo 6 will not be announced for quite some time.
This means that the Halo series fans will not be able to play the already much awaited Halo 6 anytime soon. According to a blog post by the 343 Industries;
"While there's little to nothing that can be said on that front, it's been made clear that we won't be talking about Halo's next major title for quite some time.

And no, that doesn't mean Gamescom. Or PAX. Trust us, when we're ready to begin pulling back that proverbial curtain, you'll know. It won't be soon."
This post by the 343 Industries confirms the delay in Halo 6 release. Fans were thinking that on E3, Halo 6 will be revealed but to their disappointment, only an expansion for Halo Wars 2 was announced. Halo Wars 2: Awakening the Nightmare is a full expansion that offers a new story within the main campaign. It offers a new addition to the already included Firefight Mode.
Based on what 343 Industries shared about the delay in Halo 6 release, they haven't clued on how long it will take to finally release the game on Xbox One X. This delay is possibly because of the Xbox One X release. It is possible that the game will be released with full Xbox One X and its 4K support. It is also highly possible that the delay is because the 343 Industries wants the game to be available on multiple gaming platforms.
Hopefully, fans will soon hear some good news about the release of Halo 6. If it takes too long to be released, the fans might lose interest in the franchise. And that is not good at all for both the fans and the developer.